My kitchen looks like it exploded, but that's okay because I think I've found the perfect pecan pie. I'll post it later. It's cooling and setting.
In between pecan pies, I tried out a quick and easy cookie recipe for Brownie Peanut Butter Cookies. It calls for a full box of brownie mix, but if you have a kitchen scale you can weigh out half the brownie mix and make a half batch.
Here's the recipe. It's an old Bake-off finalist.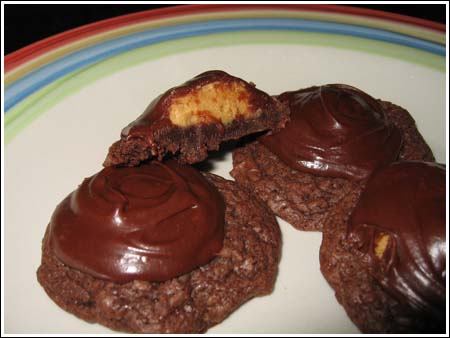 If you like the idea of cookie-shaped brownies, but don't dig the brownie mix, Cheryl has posted an amazing looking scratch cookie.
Related posts: