Sorry it took me so long to post this, but here's a picture of one of the oat muffins.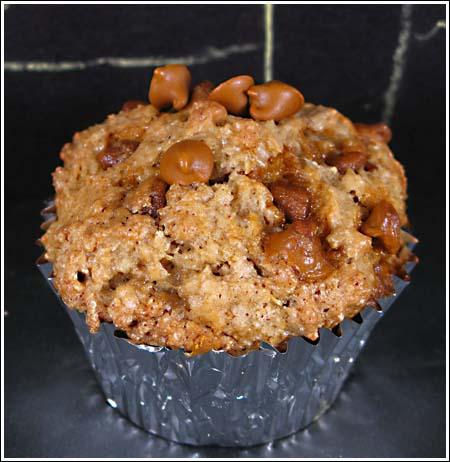 Recipe is located on previous post.
I made a few changes, so if you copied the recipe earlier in the day, copy it again. My version makes only 5 muffins, so if you want 10 you'll have to double it. As good as these are, I'm glad I only made 5 because now that Fuzz is enjoying muffins I'll probably want to try some different recipes.
But overall, these are awesome! They were easy to make, moist, and not entirely unhealthy. The cinnamon chips are delicious, but if you can't find them you can substitute miniature chocolate chips. In fact, the original muffin recipe used chocolate chips.
Related posts: