Today's recipe is from Kristin, who fell in love with these cookies at the Four Seasons Teddy Bear Christmas Tea, and had the chutzpah guts to ask Naomi Gallego, the Four Seasons Pastry Chef, for the recipe.
I made a half batch today, and as I read the ingredient list I was a little surprised to see that it did not include eggs. To be safe, I checked the Martha Stewart Cookie Book which features a very similar cookie on the cover. Martha's recipe didn't contain eggs either, so that's good news for those of you with egg allergies and vegans.
As for the cookies, they were excellent and despite all the ginger, not overpoweringly gingery. I left out the crystallized ginger and used 2 tablespoons fresh ginger instead. Also, cook time in my oven turned out to be more like 9 minutes. These cook quickly!
Kristin's recipe is here.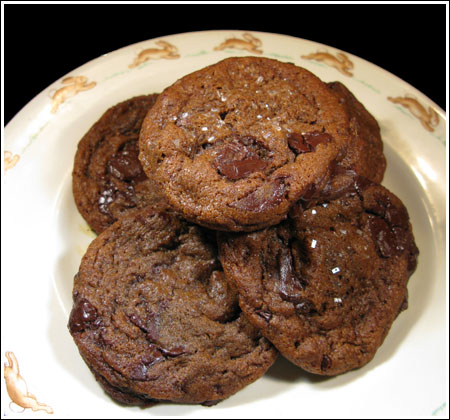 .
Related posts: