The kitchen's calling, but I've been hoarding this week's goodies and right now we have Big Surs, cake flour brownies, carrot muffins and a frozen pie I was too embarrassed to post because it's kinda pre-fab and I made it around the same time this New York Times article appeared. 
About the Big Sur cookies, their chewiness led to a discussion about how cooking sheets affect texture. Sue drove the point home yesterday by making a great, crispy batch of Snickerdoodles and using the right kind of cookie sheet.
Here's the Snickerdoodle recipe.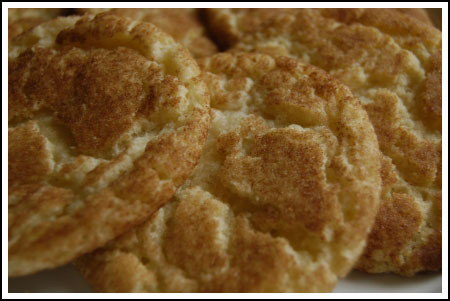 Related posts: