I love gingersnaps in all shapes and ways, but when I first saw these I was a little skeptical. They were big, flat, and looked more like a failed batch of molasses cookies than gingersnaps. The surprise was how good they tasted.
The recipe has a lot of baking soda, and you might taste it in the finish. Some people are more sensitive to that (I think baking powder is even worse than soda) but in this cookie, the baking soda flavor didn't bother me. I almost wonder if it somehow carried the flavors and made the spices last longer in the mouth?? Not sure, so I need some second, third, and fourth opinions. If you try these, let me know if you think they live up to their name.
Remember, they spread! Leave room between the balls of dough. The edges are crisp, the centers are chewy, and you get a big burst of ginger flavor. I'm linking to the original recipe which calls for black pepper, but if you like a little heat then use half the amount of black pepper and add in 1/8 teaspoon of cayenne.
Best Ginger Snaps You Will Ever Make by Rhonda Shield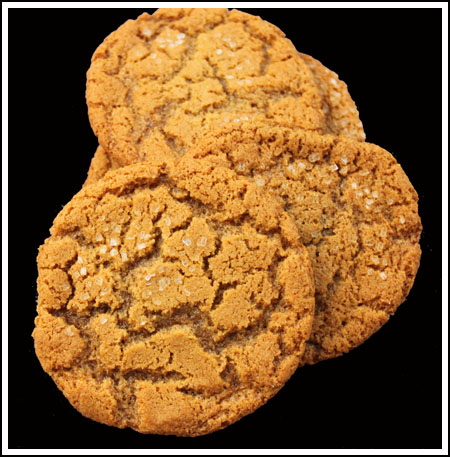 Related posts: