We had people at the house yesterday so I decided to try a few new recipes – not experimental, just tried and true recipes from other people. I wanted to go with crowd pleasers and made sugar cookies, oatmeal cookies and chocolate chip.
The sugar cookie recipe wasn't worth mentioning. Bleh. But I'm not going to say which one it was until I make it a second time.
The oatmeal cookies were from Eliana at A Chica Bakes. If you're looking for a recipe that makes a ton of cookies, this one's worth a try. I halved the recipe, which may explain why mine came out so much thinner. Either way, they were good. The recipe is adapted from Baking at Home with The Culinary Institute of America and I'd be interested in seeing the original recipe from the book.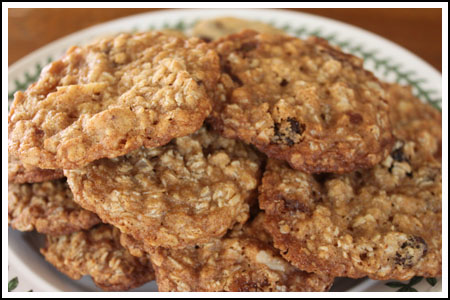 The third cookie was Best Big Fat Chewy Chocolate Chip Cookies from allrecipes. After making them, I remembered I had made them and why I had not made them since.   They're good, but the texture's not my cup of tea. They're fat and moist and almost cakey, but the "shell" of the cookie isn't very crispy.  Still, they were the first to go. I'm not sure if it's because people love that type of texture of if people just like chocolate chip.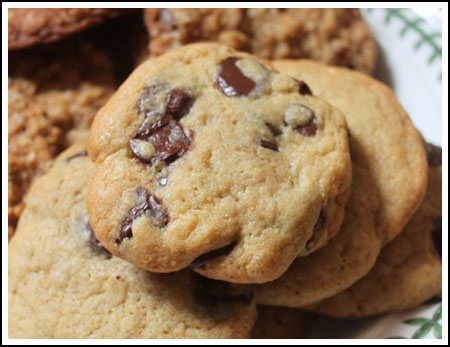 As for today, I'm going to take another shot at the Calypso Crunch Cookies. Will report later.
Related posts: