Welcome to the Cookie Madness leg of the CakeSpy Presents Sweet Treats for a Sugar-Filled Life
book tour!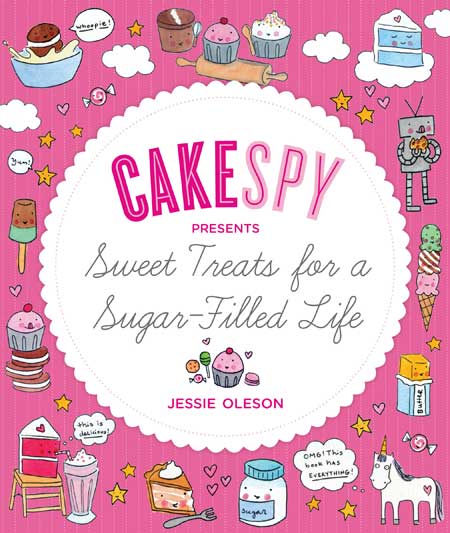 While Jessie signs copies of her book at bakeries across the country, some of her biggest fans are writing posts on why they like the book and mentioning recipes. As it happens, Peabody and I both went straight to the Toaster Pastry Ice Cream Sandwiches.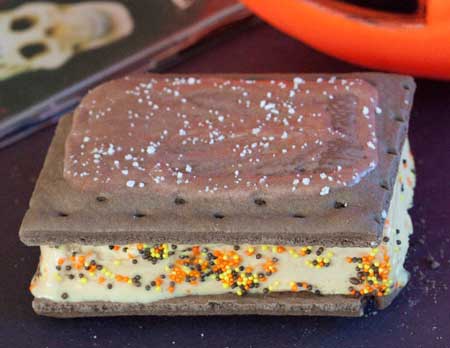 Which leads me to one of the greatest things about Jessie the CakeSpy.  She's a dessert lover open to treats of the hyper-whimsical (and sweet!) variety, to potluck and office party standards such as Sweet & Salty Brownies, Behemoth Crumb Cake and Rolling Scones.
Plus, this is one of those rare cookbooks that Fuzz and I love equally.  I appreciate Jessie's humor, artistic talent, and creative scratch recipes, while the 10 year old loves all of the above plus the over-the-top  ideas such as Cadbury Creme Eggs Benedict and Glazed Cinnamon Roll Stuffed with Cookie Dough.  If you're looking to give a cookbook as a child's gift, this is it, because even if they don't make one recipe (and they will), they'll like the robots, unicorns and good old Cuppie the cupcake, Jessie's signature cartoon.
You can buy a copy of the CakeSpy book here or click over to a few of these links and see what other bloggers have to say.
October 10 – Cupcake Project
October 11—Bake It in a Cake!
October 12—Culinary Concoctions by Peabody
October 13—Dessert First
October 14—Cookie Madness
October 15—Bake and Destroy
October 16—Piece of Cake
October 17—Not Martha
October 18—Scoopalicious
October 19—Big Girls, Small Kitchen
October 20—Blondie and Brownie
Related posts: