I made my first batch of Parisian style macarons back in June. They tasted great, and I was really proud of them at the time even though they were far from perfect.
Today, I took another stab at it using two different recipes and I think I've made some progress.  And even though I'm new to making macarons,  I feel very comfortable recommending these two recipes — one for the base and the other for the filling.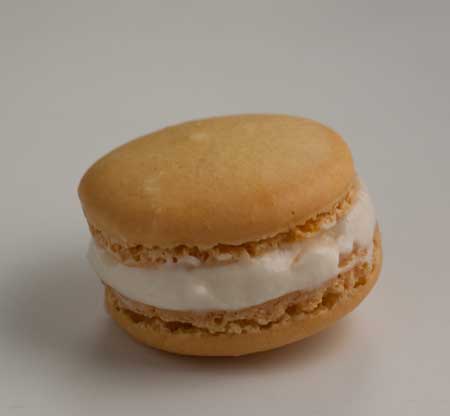 The macaron base is from a blog called Duhlicious and I found it after trying a different macaron recipe that didn't work out so well. So to date, I've tried three total and this was the best.
The filling is Joanne Chang's buttercream icing from Fine Cooking. It's perfect for macarons and I wouldn't change a thing except for flavorings.
The only thing hard  about making these was spending $12.00 on the Bob's Red Mill almond meal, but now I think it was totally worth it.
Related posts: