I'm quite happy with the 1001 Cookie Starter Mix. Just look at these chocolate chips cookies.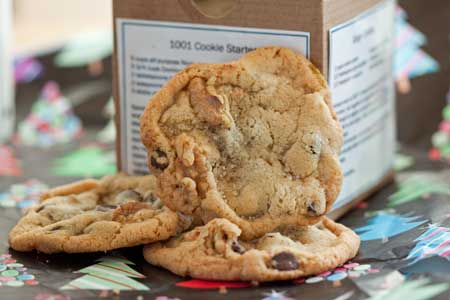 These were made with the homemade mix I told you about yesterday (congratulations to Mary, btw, for winning the giveaway).
It makes baking multiple types of cookies more convenient, plus it also makes a great gift.   For the little gift box above, I measured out 3 cups of mix (18 oz), put it in a cellophane bag, stuffed it in a box, then decorated the sides of the box with recipes from Domino's recipe collection — specifically, the ones that use the mix.   Hopefully they'll make their goal of actually having 1001.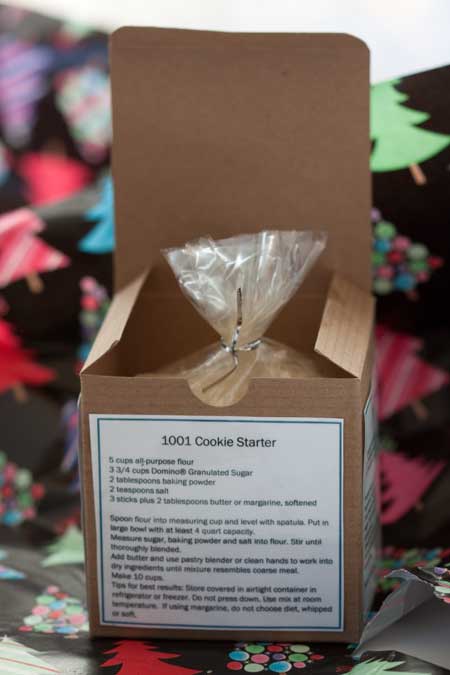 Also, thanks to a reader I have found a good source for boxes. You may already know about this, but if not check out Brown River Packaging. They have the 4x4x4 boxes (as pictured above) priced at 100 boxes for $23.45, plus just about any type of box you could imagine. And they'll send you samples. I just put in an order and will let you know how it goes. Ground shipping in the 48 lower US states is free.