UPDATE – The scale winner was Judy W. and she has been notified. Thanks to everyone for entering, and be on the look out for more giveaways. For those of you not sure what type of scale to buy (I read all the comments and that was a running theme), I recommend any basic digital scale that a) has grams and ounces b) uses an inexpensive battery or one that won't wear out and c) is small enough so that you can keep it on the counter and use it.
—————————————————————————————————————————-
Yesterday I posted a vegan cookie recipe which uses weights instead of just volume.  Now I know a lot of you love weighing ingredients and I do too, but if you haven't switched over or if you have and you'd like to convert a friend (in this case, by giving them your old one and keeping this baby!), take a shot at winning a kitchen scale provided by Scale Giant.  Scale Giant has all kinds of scales, but the one they're so generously offering to one US based reader is the American Way Onyx Digital Scale, which they describe as "the sleekest and shiniest scale yet".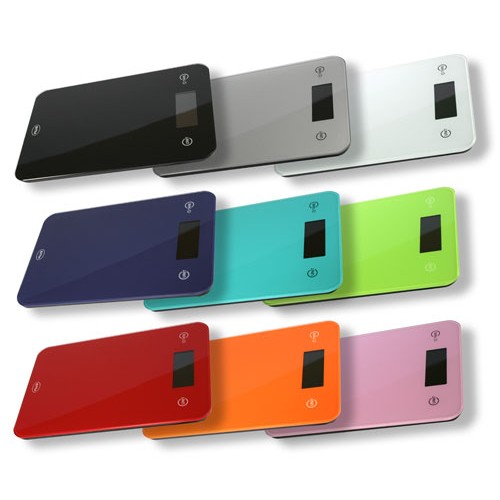 And sleek, it is!   It comes in nine colors, has touch-activated buttons built right into the weighing surface, includes fluid ounce/milliliter modes for liquid measurements, functions with four high precision G-Force load sensors, and comes with two lifelong lithium batteries. Frankly, I'm jealous of the winner already.
Today is Wednesday. I'm going to run this giveaway through Friday at midnight and will notify one lucky person this Saturday. For a chance to win this scale, please tell me either a) why you love weighing ingredients or b) why you haven't yet bought yourself a kitchen scale.
It's that easy. I hope you win, but if you don't then keep checking back because I have a few more fun giveaways around the corner.
Related posts: