Merry Christmas and Happy Holidays! We're relaxing at home after a whirlwind trip to New York where Fuzz and I visited the Museum of Natural History, just about every tourist attraction in Midtown, and some very good friends. Meanwhile, Todd stayed here with the dogs and bought everything we needed for a holiday feast including an ice cream cake for dessert. So with an ice cream cake in the house (and loads of candy from Dylan's Candy Bar), I didn't get around to making dessert. Instead, I spent part of the afternoon making pretzel bread for the very first time.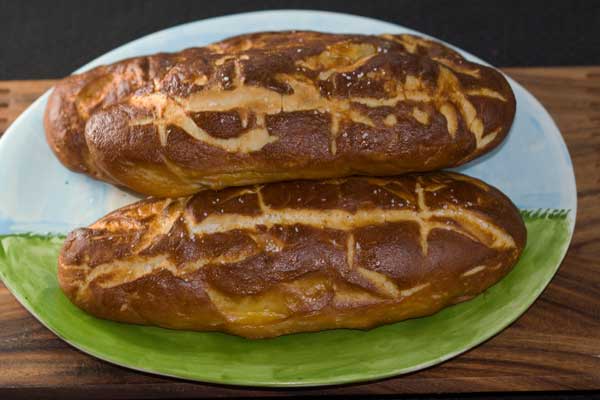 Two years ago, I tried some really good pretzel bread at Payard bakery where they use it for sandwiches. Since then we've found it at Whole Foods and have been buying it every Saturday; but  I wanted to try baking it myself and was happy to see that Fleischmann's yeast had a recipe for it on allrecipes.com.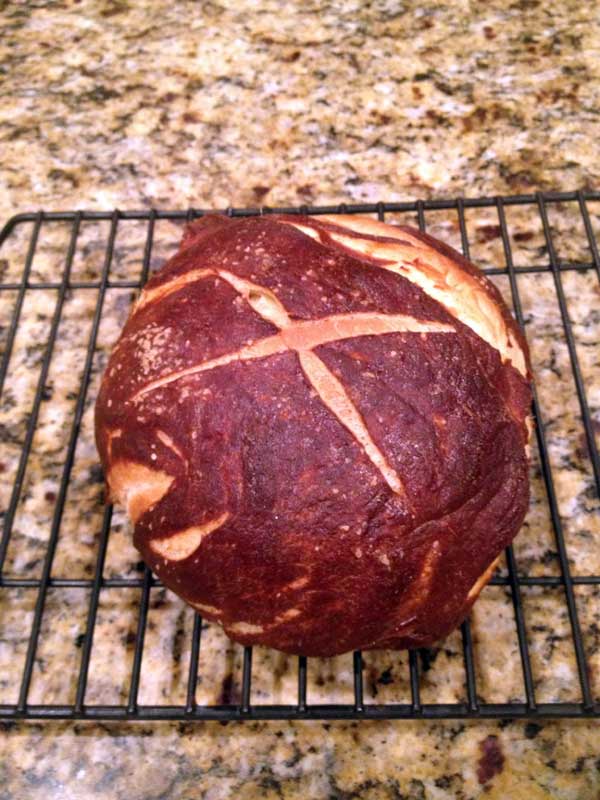 Here's the link to the pretzel bread recipe. I followed it to the letter, except I divided it into four loaves instead of two, and let those loaves rise for 20 minutes before putting them in the baking soda bath. The bread is really good and a little softer than the kind from Whole Foods. The recipe doesn't call for a sprinkling of pretzel salt on top, but I felt like the tops could have used a little, so I sprinkled a little coarse Kosher (it was all I had) on at the end.  Changes aside, it was an excellent recipe that should work for everyone.  Next time I might try incorporating cheddar cheese and/or jalapenos.
Update: It's been two years since I posted this, but we are still making this pretzel bread. Lately I've been making a half batch and shaping it into 1 round loaf. I finally got some actual razors and have been making "x"s in my loaves like the pros do it.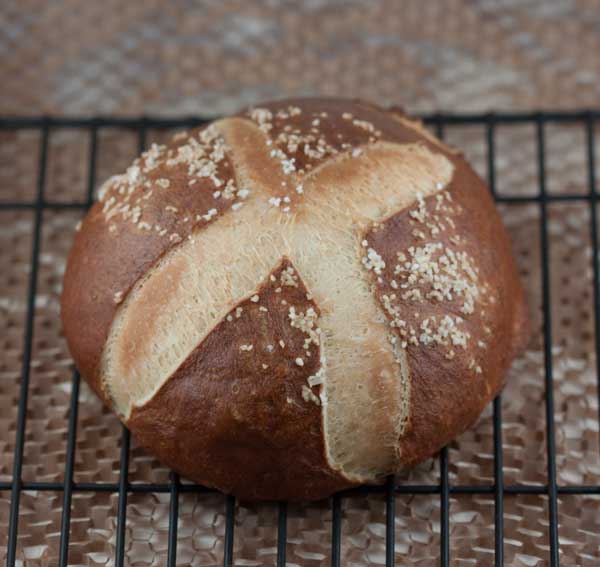 Related posts: