Happy Valentine's Day from Dunkin' Donuts!  And let me just say that I am so jealous of all of you who live near one.  When we lived in the northeast, we stopped in all the time; and if I had a Dunkin' Donuts nearby I would totally start my Valentine's Day with a piping hot Dunkin' Donuts beverage.  They just introduced a Dark Hot Chocolate (if that's your thing) and a new line of  hot or iced 100% fair trade Dark Chocolate Mocha beverages.
And according to the caption that came with this lovely stock photo they sent, that heart shaped donut is brownie batter flavor. Whoa.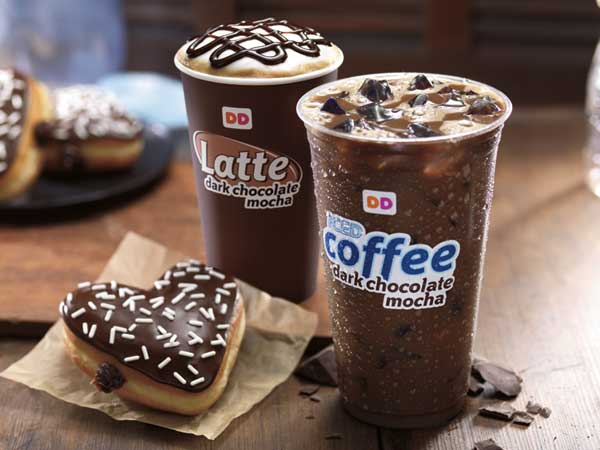 So yes, I am jealous.  But this giveaway isn't about me…it's about you and your chance at the following:
a $100 Dunkin' Donuts Card: This card does not have any additional fees or expiration dates. Additionally, you can upload DD cards to your Dunkin' App on iPhone and Android smartphones and pay right from your app in a Dunkin' Donuts restaurant.
Dunkin' Donuts Stainless Steel Mug: 14oz Stainless Steel Coffee Mug can hold any hot or cold Dunkin' favorite.
Leave a comment telling me your favorite Dunkin' Donuts  beverage and/or your favorite flavor of donut.  Make sure to comment before midnight tomorrow (February 14).  I will pick the winner on February 15 and notify that person  via email.  Good luck! (This giveaway just ended.  Good luck next time!)
Related posts: