Today's recipe is made with White Lily, a soft wheat  flour popular in the South.  For the past few weeks I've been using all-purpose, but this week I switched to self-rising White Lily and am loving the results.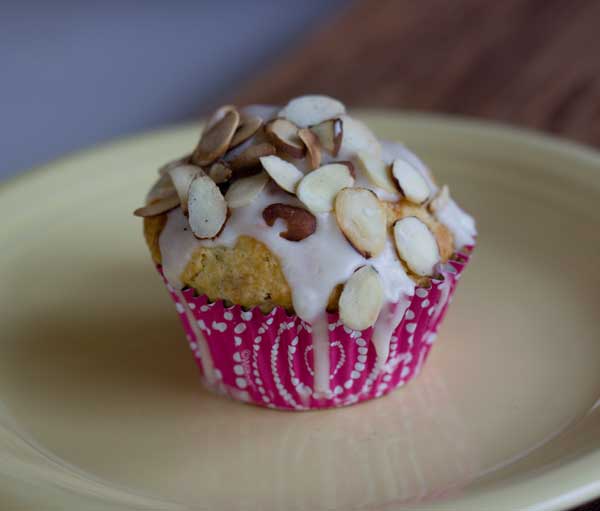 In America, it seems that most bakers use all-purpose flour mixed with a combination of baking powder and/or baking soda, but in other countries self-rising flour is more common.  And while I personally like the idea of controlling the amount of salt and leavening that goes into a recipe, self-rising flour has some real benefits.  In Bakewise, food scientist Shirley Corriher  describes self-rising flour as "a perfectly uniform blend of leaveners" and describes ways in which it can eliminate common problems of home bakers such as uneven mixing.  She also notes that millers have more leavening acids available than home cooks, so they can adjust flour/leavening blends in ways a home cook might not know how to do.  In other words, self-rising flour does all the work!  And there's another benefit.  If you use a self-rising flour such as White Lily, you're getting the added bonus of soft winter wheat.
Okay, so here's the recipe!  I think you'll love it if you are a fan of orange.  I made these for Fuzz and she described the texture as "perfect" but refused to eat more than one bite because they were "too orange-y".   Bah!  More for me. And the texture was perfect, plus the muffins rose a little higher than some others I've made with baking powder.
White Lily Orange Cranberry Crunch Muffins
Related posts: