This week I received a free sample of Fruit Bliss, a brand of dried fruit that prides itself on being "extra juicy". In fact, the company's slogan is "The Moistest Dried Fruit You'll Ever Taste!" and their dried apricots, plums and figs live up to that claim.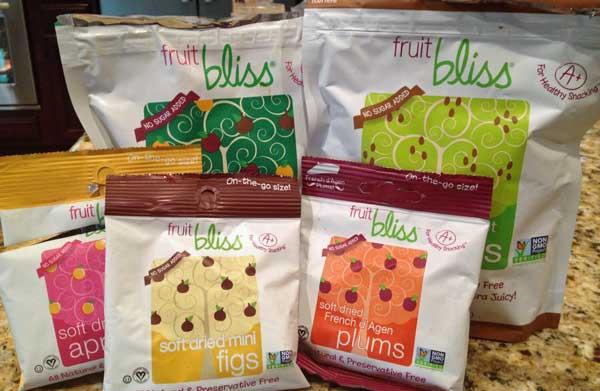 Unlike some dried fruit which is chewy and tough, Fruit bliss is rehydrated so you can bite into it without losing a tooth.  It's made without added sugar, preservatives and dye, so when you first open the bag you'll notice the fruit doesn't look quite like other dried fruit.  For instance, these apricots aren't bright orange.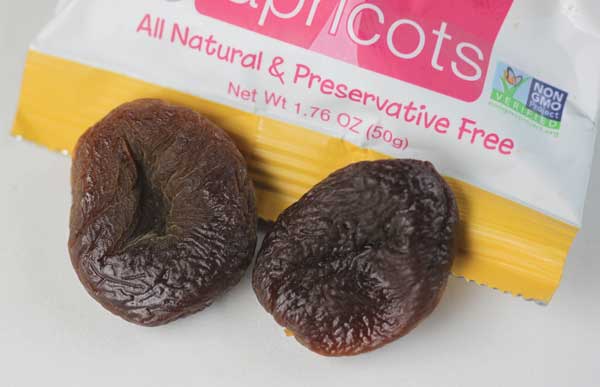 My favorite Fruit Bliss fruits were the figs, which was funny because I don't care for figs unless they are baked into cookies. These figs tasted like Fig Newtons without the dough. The flavor was very pleasant and not too "figgy", so if you're kind of on the fence about figs, these may win you over. Here's a photo of apricots, a fig and a couple of dried plums.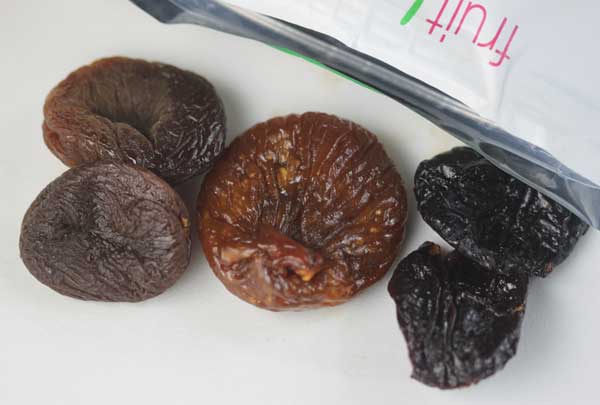 I also liked the Fruit Bliss dates, which were very soft and perfect for baking into bran muffins.  Hopefully, they'll work well in my favorite pecan date bread. Of course if you're a date lover, you may not want to put your precious Fruit Bliss dates in bread, but eat them straight.
Fruit Bliss, which was started by an innovative mom in Brooklyn, is a growing company. To find out where you can buy it, check the store locator. I put in my zip code and it said I'd have to drive to Louisiana, but luckily they have a nice little shopping section on their website so I can put down the car keys.
Related posts: