There's a new cookie craze sweeping the East Coast! Okay, maybe it hasn't developed into a "craze" quite yet, but Chef Peter Zinn's coconut cookies, "Choomis" have gathered quite a following in Maine. Originally created and sold in his sandwich shop, Po' Boys and Pickles, the Choomis (as in "Chew Me") went from being a customer favorite in the shop, to a cookie that can be purchased around the state.  Here's what the bag looks like in case you stumble across them.  However, you can skip the "stumbling across" part and just order them from the Choomi web site.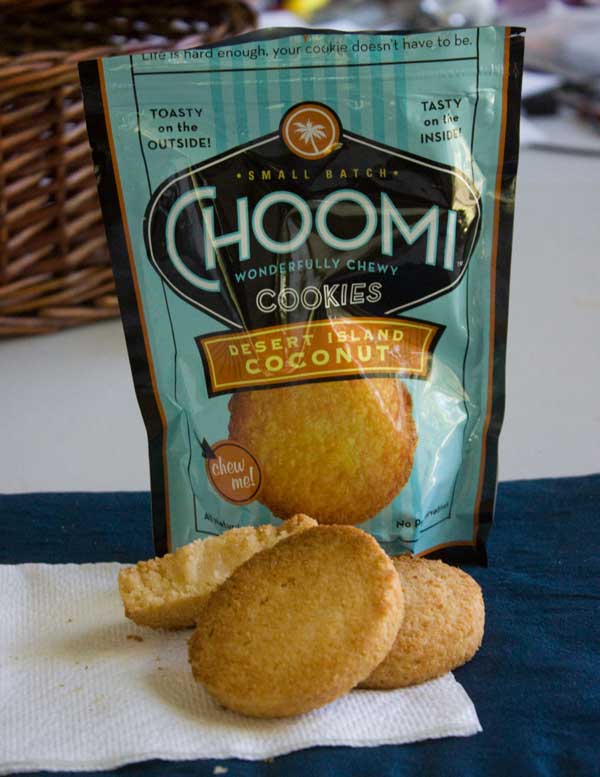 I received my sample from Chef Zinn himself, who is beginning to market the coconut cookies on-line. They are the perfect gift for any coconut lover or cookie lover. Or maybe you're busy putting together a gift basket with something from all 50 states? They could represent Maine!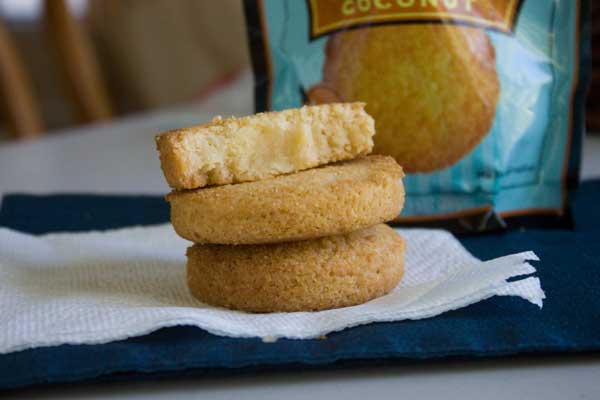 Thanks to Chef Zinn for letting me try the cookies. If you order some, email me and let me know what you think. They're unlike any cookie I've ever tasted.
Related posts: