Our oven is still broken, so thank goodness for the $29 toaster oven we bought at Target and this easy Pretzel Bark. Not that the two are related. I just wanted to give the toaster a shout-out.  Thanks, toaster, for making it so I don't have to microwave everything this week!   And I guess I should thank my oven for breaking, because I needed an excuse to buy a cheap toaster oven.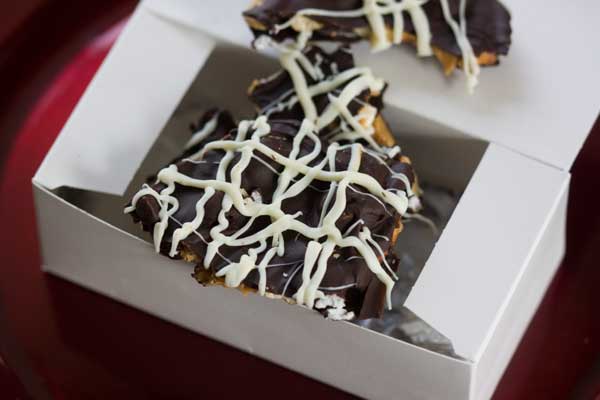 As for the recipe, it's a no-bake chocolate bark filled with peanuts, pretzels, marshmallows and peanut butter and it really hit the spot.
To make the bark, you put a thin layer of melted chocolate on a parchment lined tray, then press in some large pretzels, peanuts and miniature marshmallows. I made a small batch and laid it out on the toaster oven tray (so the toaster was sort of involved), but next time I'll quadruple it and use a cookie sheet.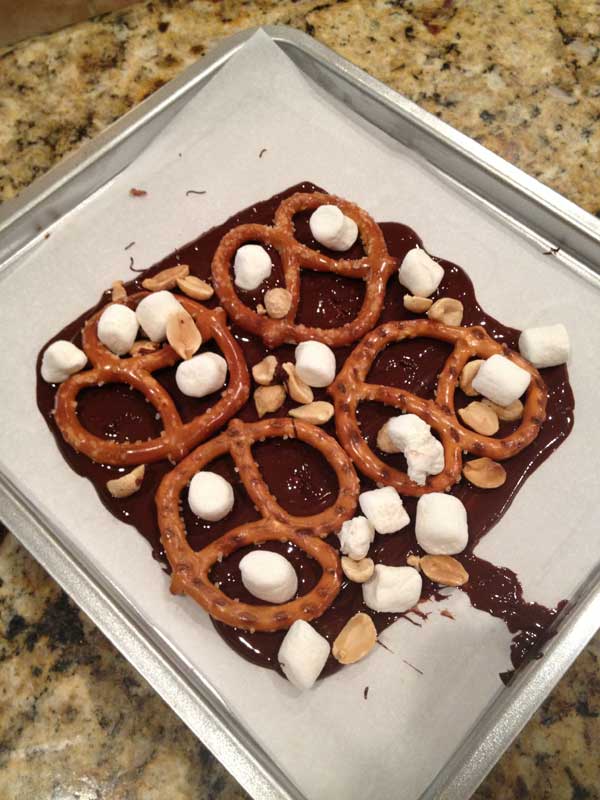 The next step is to chill and let set. When chocolate is set, fill a few of the pretzel loops with peanut butter.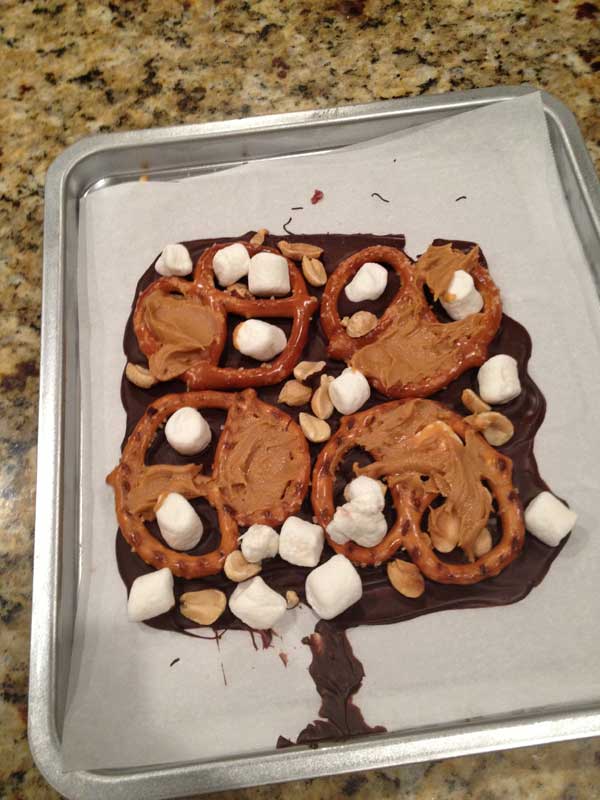 Melt some more chocolate, spread it over the bark and let it set again. When set, break it into large chunks and drizzle with some melted white chocolate.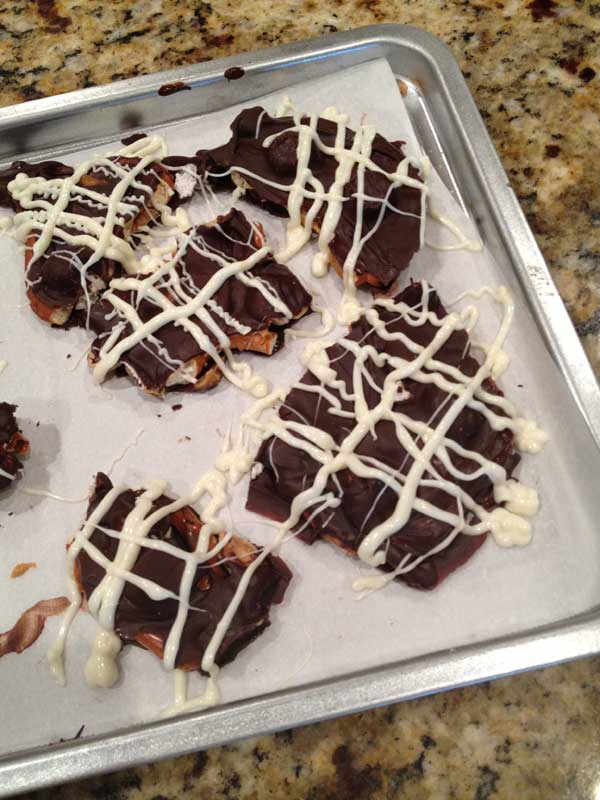 The nice thing about this recipe is you can vary the batch size pretty easily and there's no measuring required. All you need is your favorite chocolate, a bunch of large pretzels, a handful of peanuts, some mini marshmallows (which are optional), and some good peanut butter. The white chocolate drizzle is optional, but I think it looks nice.
Related posts: