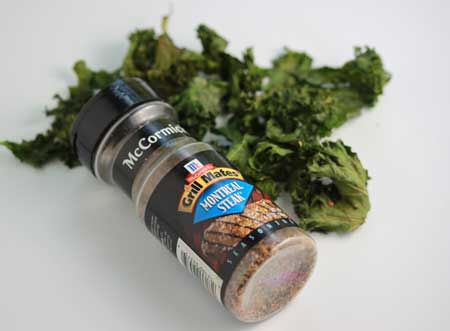 Baked kale chips
1 bunch of Kale
1 tablespoon of olive oil or more as needed
Coarse salt or some good seasoned salt
Preheat oven to 350 degrees F. Pour your olive oil onto a large, rimmed non-stick baking sheet and spread it around a little.
Wash and dry the kale, then cut it away from the stems. Break up the leaves to make small (anywhere from 1 to 2 inches) chip size pieces. Put the dry kale on the baking sheet with the oil and kind of swirl it around in the oil to get a light coat. Salt it or add your favorite seasoning.
Bake the Kale on the center rack for 12 to 15 minutes (checking at 10).
Let cool and serve.