Named for the peanut butter, peanut butter chips and peanuts, these"Triple Play Peanut Butter Cookies "are among my all-time favorites.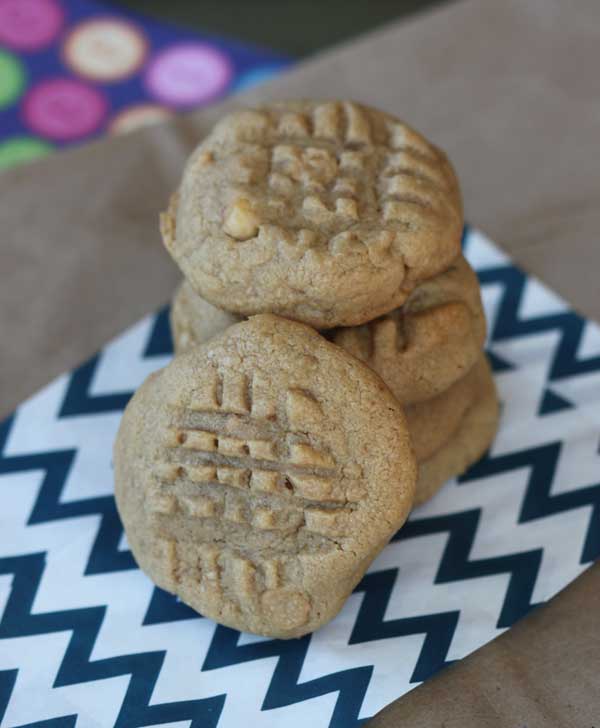 While typical peanut butter criss-cross cookies are crisp and sandy textured, these are soft centered dense peanut butter cookies with crispy edges and richness from the candy chunks.  Be sure to either weigh your flour or measure with a light hand.  The original version is from King Arthur.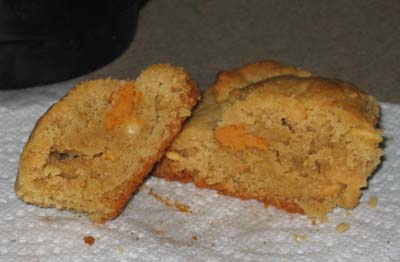 King Arthur's Triple Play Peanut Butter Cookies
Adapted from The King Arthur Cookie Companion, Triple Play Peanut Butter Cookies get their name from peanut butter, peanut butter chips and peanuts.
Ingredients
2 sticks (8 oz) butter, softened
1 cup tightly packed dark brown sugar -- (8 oz)
1 cup sugar -- (7 oz)
1 1/4 cups peanut butter -- (11 7/8 oz), mainstream type with salt and sugar
1 teaspoon vanilla extract
1/2 teaspoon baking powder
1/2 teaspoon baking soda
1/2 teaspoon salt
2 eggs
2 2/3 cups all-purpose flour -- (11 1/4 oz)**
1 1/4 cups chopped dry roasted salted peanuts -- (6 1/4 oz)
1 1/3 cups peanut butter chips or chocolate chips -- (8 oz)
Instructions
Preheat oven to 350°. Line two baking sheets with parchment.
With an electric mixer, beat the butter, sugars, peanut butter, vanilla, baking powder, baking soda, and salt until well mixed. Add eggs one at a time, beating until combined. Stir in the flour, nuts, and chips.
Drop by tablespoonfuls (or heaping tablespoons) onto prepared sheets and bake for 10-12 minutes, until set and brown around the edges. Remove from oven and cool on pan 5 minutes before transferring to wire racks to cool.
Notes
Note: If you don't have a scale to weigh the flour, make sure to stir it and aerate it a bit before measuring with the cup. Too much flour can contribute to dryness. The yield and bake time will vary depending on how big you choose to make your cookies. I often double the tablespoon size and make somewhere between 30 and 40 giant cookies. For thicker cookies, drop the dough onto foil or parchment lined sheets and chill them until they are very firm. Arrange chilled dough balls on baking sheets and bake as directed. The cookies will be even thicker if you chill the shaped dough balls overnight (or however long you need) in a freezer bag.