We spent three nights in Southern CT visiting various relatives. Along with meeting Baby Lily…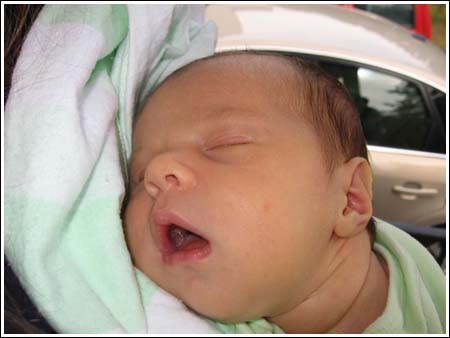 …highlights included attending my 13 year old cousin's ballet class.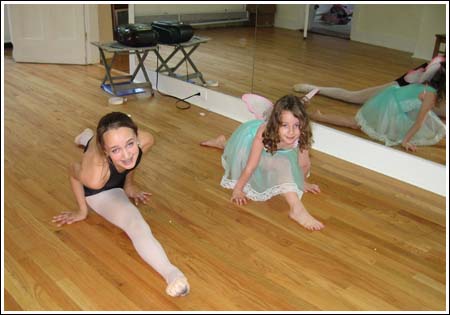 We shopped at Stew Leonard's, bought licorice at the All Things Dutch store in South Norwalk and had dinner with our family at our favorite restaurants in CT – Chuck's Steak House in Darien and Thali, an Indian restaurant in New Canaan.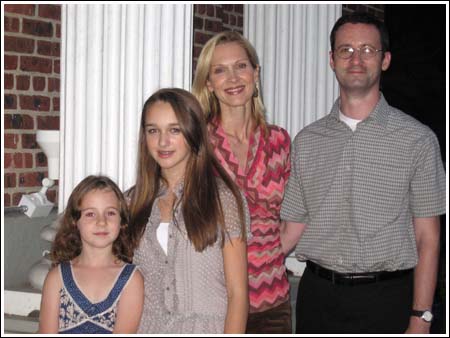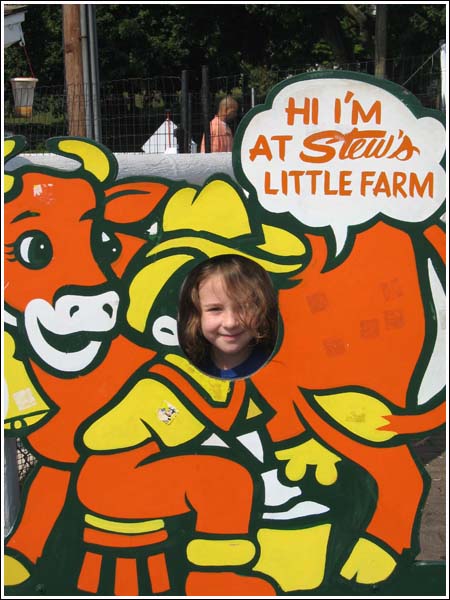 On Sunday, we drove the rental car to the city and checked into a hotel.  Here's where I declare my newfound love for Priceline. We bid on a 4 star hotel and got The Marriott Marquis in Times Square for $200 a night. Going rate for 4 star hotels in October is about $480, so this was a good deal. The Marriott was enormous and the lobby reminded me of an airport, but the rooms were nice and I was impressed with how well the hotel handled throngs of conventioneers and tourists with such efficiency. While I don't particularly love Times Square, it was a good location in terms of getting around. It was also right smack in the middle of the theatre district, so I recommend that hotel for anyone planning on a seeing a few Broadway shows.
As mentioned, we drove into the city on Sunday but the room wasn't ready so we left our bags at the hotel and headed over to Central Park. Todd grew up in CT, but had never been to Central Park. It was the perfect day for his and Fuzz's first visit because the weather was gorgeous and everyone seemed happy. The zoo lines were long, so we skipped that and took a carriage ride.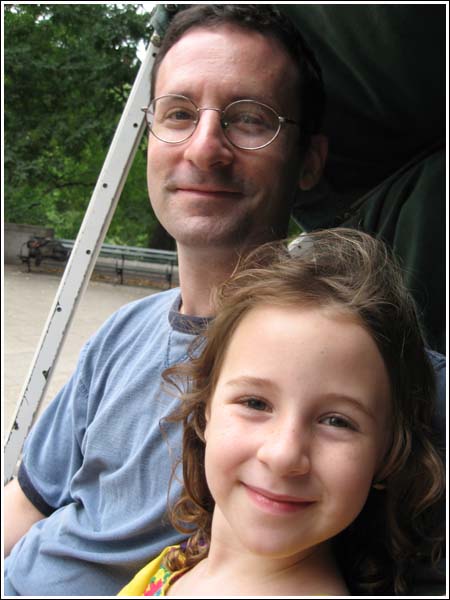 We played on a couple of different playgrounds then found a real hot spot — a slide where kids ride down on box tops.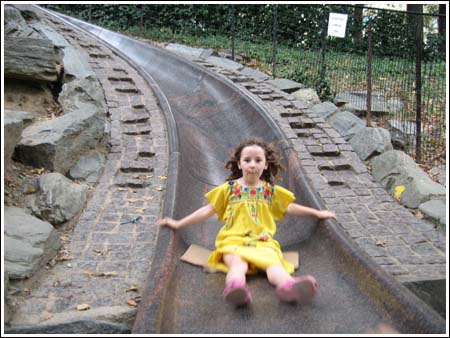 After many, many rides down the slide, we walked over to the carousel which Todd and Fuzz declared the fastest ever.  Later in the afternoon, we left the park and walked to Dylan's candy bar.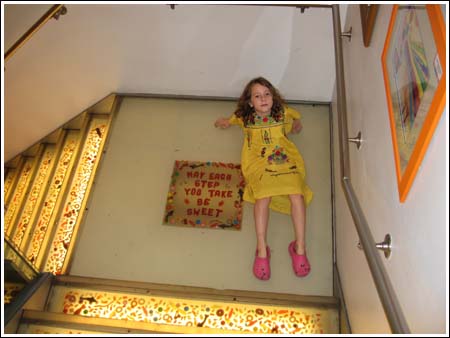 Dylan's was packed, but we were able to get a table and relax with ice cream and a milkshake. Best of all, we got to meet with a Cookie Madness reader, Taneka, who had taken a break from making banana bread pudding to come say hello to us tourists. We visited with Taneka then walked with her to Columbus Circle where we said goodbye and headed back to the hotel.
Our room was much bigger than we'd anticipated and had a partial view of the Hudson River and Times Square. We rested a bit, changed clothes, then took the subway to Tribeca for dinner at restaurant called Dylan Prime (no relation to Dylan candy bar). Dylan Prime was excellent. It is a steak house, but there were some good non-meat alternatives on the menu. The steak, however, was incredible and the atmosphere was very comfortable, candlelit and warm. We thought Fuzz might be the only child dining in the restaurant, but there was another little girl who appeared to be her age a few tables over. For dessert, we had a trio of miniature gelato cones.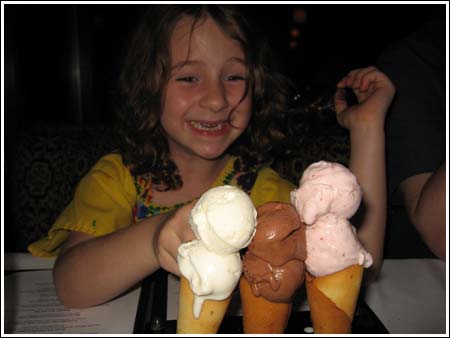 The next day, we split up. Fuzz and Todd spent the day visiting museums and I spent the day walking around and visiting places like Sephora, Whole Foods, Chelsea Market and Union Square Farmer's Market. I always mention how lucky I am to have a good grocery store at the end of my street, but New Yorkers have everything! I try not to be jealous, but there is just so much more to choose from in terms of fresh produce and ingredients. Or maybe everything is just close together so it seems that way. At any rate, I had a lot of fun just walking around. My favorite stop was Chelsea Market where I bought some puer tea and a Fat Witch brownie.
That night, we met back at the hotel and headed out once again for dinner. This time we went to a restaurant in Chelsea called Spice Market. The atmosphere was dark, exotic and fun and the food was pretty good. Fuzz wasn't really into it, though. Her day of museum crawling had caught up with her and she seemed bored. We enjoyed our meal, but didn't stay for dessert. Instead, we headed back to Times Square to get dessert at a restaurant called Juniors which is known for its fabulous cheesecake
. We shared a hot fudge sundae and a slice of cheesecake. Juniors handed out recipe cards, which was nice.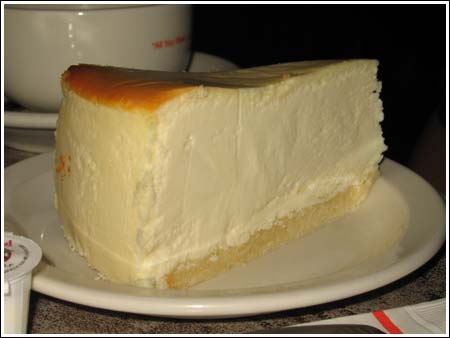 Next day we flew home.