Here are the costumes. Fuzz was a butterfly and Todd went as himself.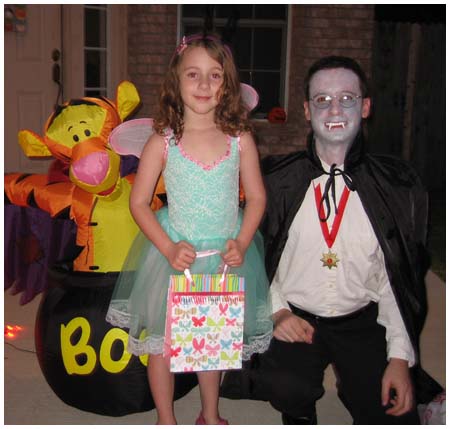 Okay, not really. He wanted to be Admiral Horatio Nelson, but didn't have time to hunt down a British Naval uniform and had to go as Dracula.
After some goofing around…..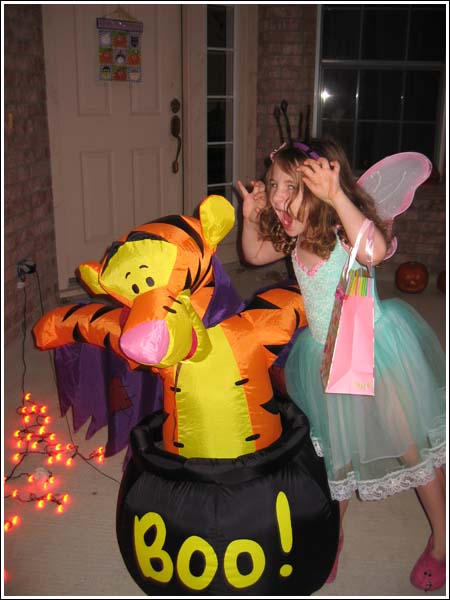 ….they walked across the street to pick up Emma's friend, then started going to door to door. It was a nice night and many families were passing out candy from lawn chairs set in driveways.
About an hour later, the girls came back with 2 bags of candy. One of the bags weighed 6 pounds!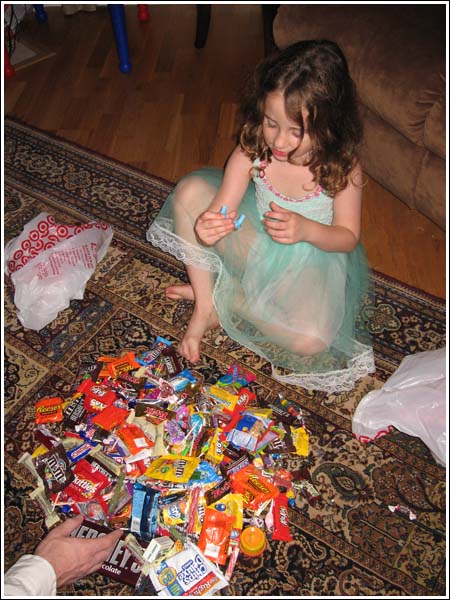 Fuzz ate a few pieces and went to bed. After she left for school this morning, I did an inventory. First, I put all of the non-chocolate candies in a "no-interest-to-me" pile. That candy will be around until next year.
The breakdown of good stuff was, from highest % to lowest was as follows:
Reese's
Snickers
Hershey Bars
Malted Milk Balls
M&Ms
Equal distribution of Three Musketeers, Almond Joy, Milky Way
One each Junior Mints, Take 5 Bar (my favorite), and O'Henry!.
Guess I won't be making any Junior Mint or Oh Henry! cakes…..which is sort of a relief.