"Mama, I found a snake."
That's how our day started. Fuzz went to the door to get her backpack and shoes, where she found a young reptile relaxing on the cool tile by the front door. Fuzz was remarkably calm and thought perhaps it was a toy. Snakes are very still and creepy like that, you know. Had she been a more impulsive child, she might have picked it up and tried to play with it. But we have a "no snake toys allowed" rule in this house because no one likes them, especially Todd.
And that's putting it mildly.
Click here only if you'd like to see a picture of the snake. (Update:  I removed the link because it was too terrifying).
As for this guy. He sat on the couch the whole time and did nothing. I'm kind of glad, actually. I don't want any of my babies playing with snakes. However, me may need to get an outdoor cat specifically for snake hunting….or a mongoose.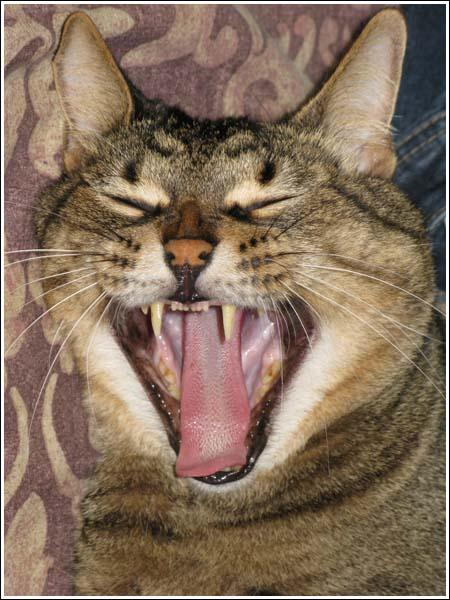 <