UPDATE: Since there are so many great Chicago travel tips,  I'm filing this under my new category Reader Travel Tips.  Make sure to read comments and feel free to add tips!
When Fuzz was about 3, I had the brilliant idea to take her to Chicago. Alone.
In hindsight, it seems ludicrous, but at the time Todd had been working long hours and Fuzz and I were going crazy trying to keep busy here on hot, summer days. Our neighborhood wasn't built up yet, and going anywhere interesting meant lots of driving.
But Chicago was different. We could walk anywhere we wanted to go and it was cool enough to do so.  Plus, I'd lived in that city many years ago and knew my way around. I could see us strolling through Lincoln Park, browsing in American Girl and playing in the sand at Oak Street Beach. I'd even gotten an informal invitation from Grant Achatz (via a food bulletin board) to go ahead bring Fuzz to his then-restaurant, Trio. Sure kids were welcome! I was so ready to make this dream trip a reality that I booked a flight, wrote up a 2-day itinerary, and said goodbye to Todd who drove us to the airport.
I have blocked out events leading up to it, but I remember how that day ended — with Fuzz on floor of the American Airlines gate throwing a tantrum while I tried to calm her and other passengers looked on with sympathy. The flight eventually got cancelled, but our nerves were so frazzled that instead of letting them re-route us to another flight, I called Todd and asked him to bring us home. It was the trip that never was.
Since then, Fuzz has been on many trips and has proven herself as an excellent and enthusiastic traveler. She loves trying new restaurants, remembers details from past trips and talks about places she'd like to go. The other day, without prompting from me, she gathered up her materials and made herself a passport.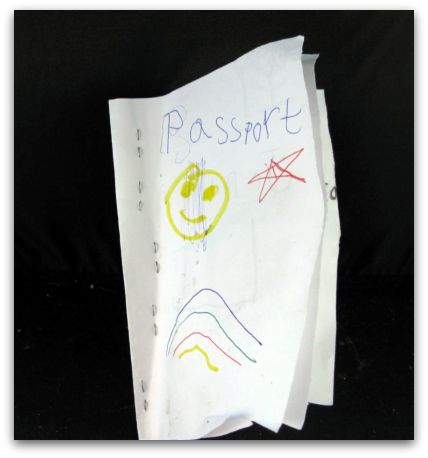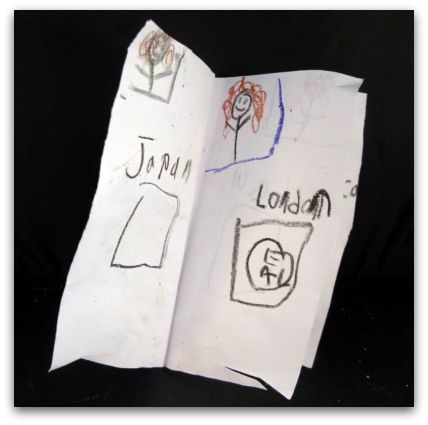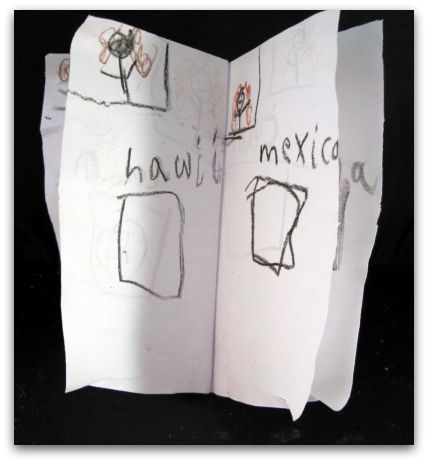 Given the passport and all the talk she's been doing about "cities", I decided it was time to take the mother/daughter trip-that-never-was.
We've booked a flight on Southwest (I've never flown into Midway) and made reservations at two hotels (more on that later). But now I need help! If you have any suggestions for things to do with kids in Chicago, please let us know in the comment section. If Fuzz and I don't use them on this trip, they will certainly help someone else. But we'll have 3 nights and 4 days and will try to use them! I can't stay in the American Girl Store for 3 days!
We're not going until late August so I'll still be here to bug you for 3 more weeks.