Hey Fuzz, it's your birthday! Let's talk about cake!
You love cake almost as much as I do, but you're more of a decorator. Remember that time you tried to make one of those 3-dimensional Barbie-in-a-big-skirt cakes?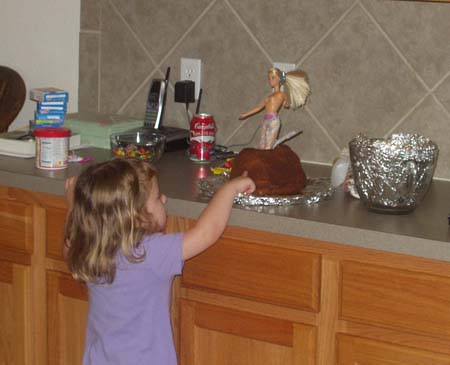 It didn't quite work out, so we put a paper doll of you on top. You're much cuter than Barbie, you know.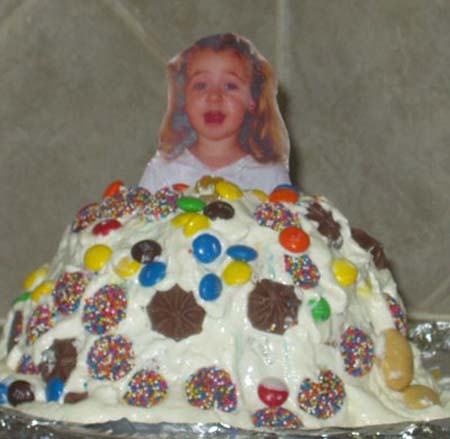 And then there were your birthday cakes. When you turned one, I obsessed so much over your cake that I gave up and ordered a photo cake from Sam's Wholesale Club. It was actually really good and every year, when I obsess too much about birthday cakes, I consider another photo cake from Sam's. We'd have to renew our membership, though.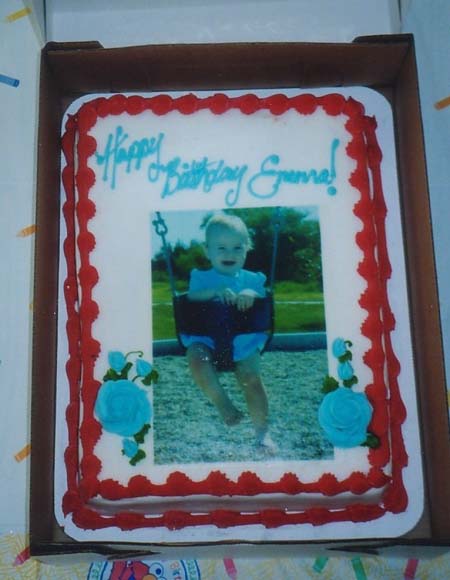 When you were two, you made your own cake…..or at least decorated it. As much as I wanted you to start using the oven, you weren't quite ready. You did have a talent with sprinkles!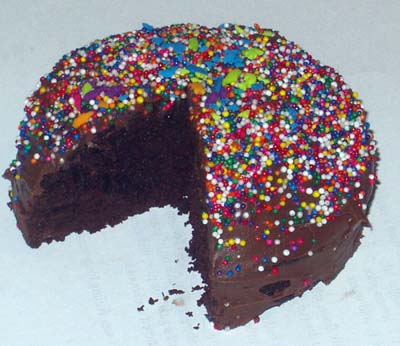 At three, you were old enough to appreciate a homemade decorated cake, so I attempted to make two of your favorite characters — Chococat & Hello Kitty. Ten minutes before the guests arrived, I dropped Hello Kitty (or as we call her, "Ho Kitty") face down on the floor. I didn't take a photo of the grocery store cake replacement.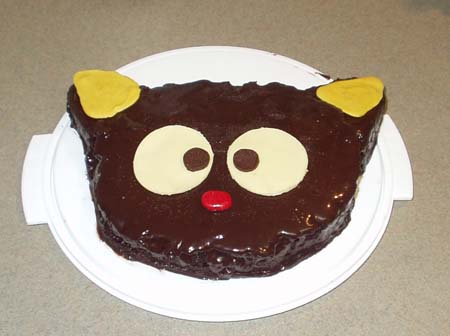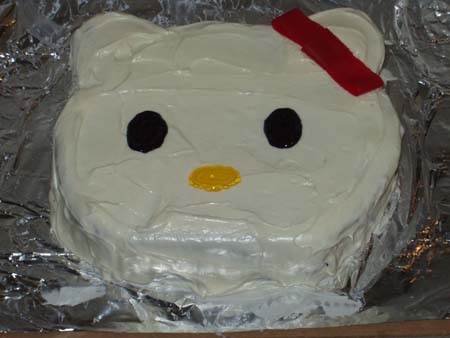 A year later, I was still fairly ambitious and made you a Crayola Crayon cake to celebrate turning four. At the time, I thought it looked shoddy, but in hindsight, I'm proud of my work in the sense that it is at least one-of-a kind.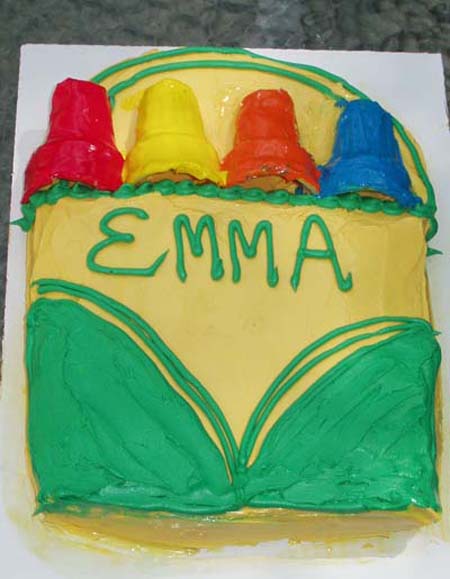 When you turned 5, we had a horse cake. I was and still am rather proud of that one because along with looking pretty spiffy, it was a vegan cake and your friend with dairy allergies was able to eat cake instead of the little non-dairy candy bar she always had to bring to parties. She's still a good friend and growing up fast, just like you.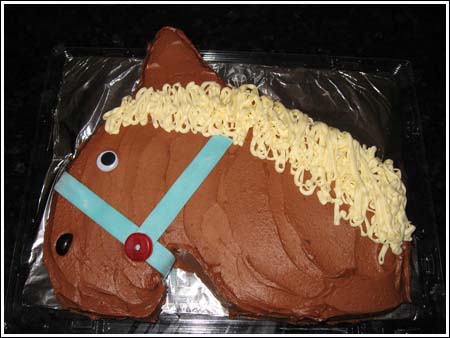 Fuzz, last year you decorated your own cake and did a great job.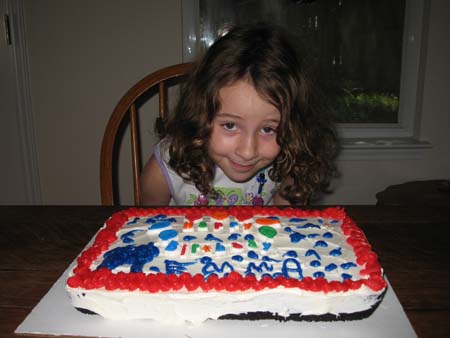 And now this year you are 7 and want to decorate your own cake again! Well, that's fine by me. But let me bake the cake and make the icing. Maybe this will be our thing for years to come? I will be the baker and you can be the decorator? I've always wanted to team up with someone and I'm glad it's you. Happy Birthday Fuzz!