Gold Medal's "Extraordinary Chocolate Chip Cookies" recipe is one of my favorites. The original recipe is here, but I've also included my revised version below.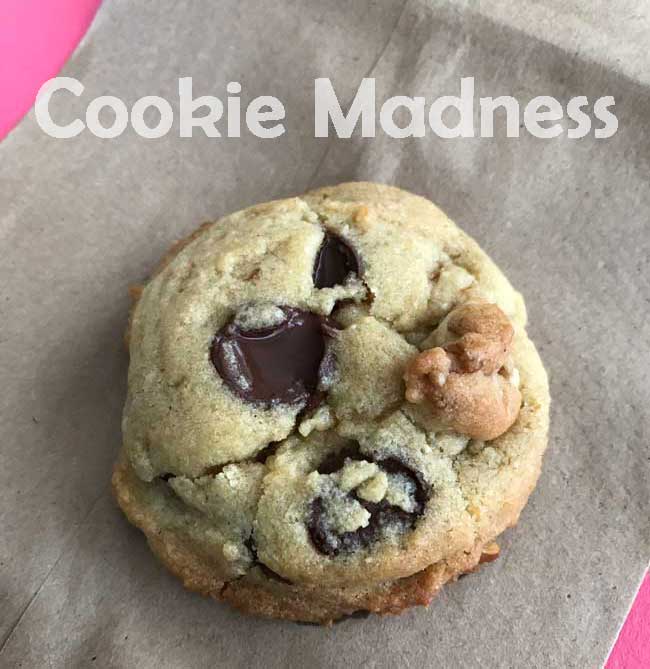 Instead of regular salted butter, I usually use unsalted butter and increase the salt. And rather than use plain butter, I go for the European style, pasture or organic butter. It makes a difference in these cookies in terms of taste and texture. The European style and organic butters tend to have slightly more fat and less moisture which makes for a dryer dough and a thicker cookie.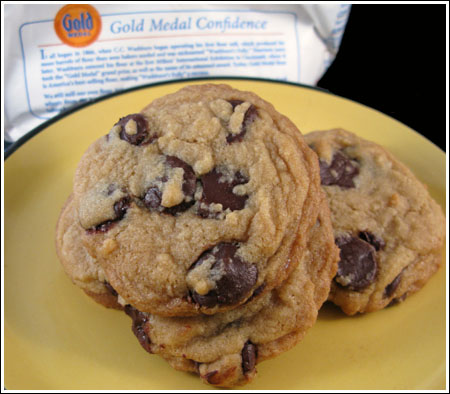 As for batch size, this recipe makes 72 small cookies or about 55 medium size. If you don't need that many cookies, the recipe halves quite nicely.
After all these years, this really is one of my most favorite and reliable recipes.
Gold Medal's Extraordinary Chocolate Chip Cookies
Extraordinary Chocolate Chip Cookies are based on the recipe from the Gold Medal Flour bag
Ingredients
3 sticks butter, softened (350 grams)
1 1/4 cups granulated sugar (240 grams)
1 1/4 cups packed brown sugar (240 grams)
1 tablespoon vanilla
2 large eggs
2 teaspoons baking soda
1/2 teaspoon salt (increase to 1 1/2 if using unsalted butter)
4 cups all-purpose flour (510 to 560 grams)
1 bag (24 oz) semisweet chocolate chips (4 cups)
Instructions
Preheat oven to 350°F. Have ready two rimmed baking sheets (ungreased).
In large bowl, beat butter, sugars, vanilla and eggs with electric mixer on medium speed or with spoon until light and fluffy. Stir in baking soda and salt until thoroughly mixed, then add flour and stir until thick. Stir in chocolate chips. Makes about 74 ounces of dough
On ungreased cookie sheet, drop dough with a medium cookie scoop or rounded tablespoons.
Bake 11 to 13 minutes or until light brown (centers will be soft). Cool 1 to 2 minutes; remove from cookie sheet to cooling rack.