It's dark and dismal in South Austin today. Well, maybe not dismal, just grey and kind of chilly — good weather for bats and sick people.
Tomorrow I will be blogging from NYC and if you are lucky, I'll have a picture of the hotel room I booked on Priceline. Woo hoo! The plan is to see an off-Broadway show with my friend Jen, do some shopping, then take a long walk around the city with one of my baking buddies. We'll probably talk about the protein content of flour, whether or not it really is necessary to mix dry ingredients separately and which cooking spray works best. If we're lucky, we'll have time to stop by this bakery I heard about that sells these really big chocolate chip cookies ;).
Right now I need to go choose today's cookies and give Lizzie some pain medicine. She says hello.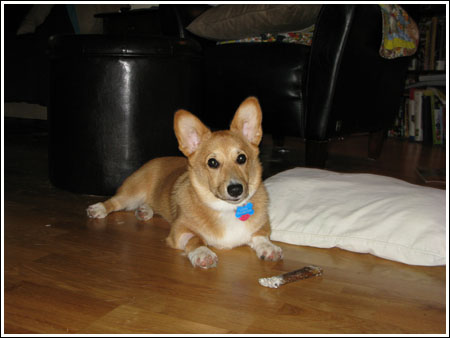 Related posts: