Corgi Homework Time! Did you know corgis were good at calculus? It's true. Here's the latest photo of Lizzie helping Fuzz do her homework.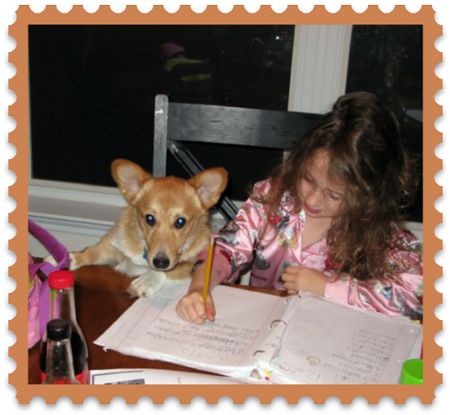 Also, I was just looking for an excuse to post a cute picture.
Today's cookie is going to be a bit late because this morning's goals include finishing up Thanksgiving shopping and perfecting a slow cooker stuffing recipe based on Ace's recipe and the one I did last year. By the end of the day, I should have it written up. Somewhere along the way, I hope to fit in a new cookie recipe.