UPDATE: Nobody really liked these cookies so I'm deleting the revised version and linking directly to the NPR version. I tried to improve the cookies a bit (as noted) and am getting mixed reviews, but am not sure if people are using NPR's version or my revised version with notes.
Here's a link to NPR's corrected recipe and below I've noted more changes. I added a little espresso powder and used parchment instead of Release foil. I think the cookies might spread a little more on the Release foil.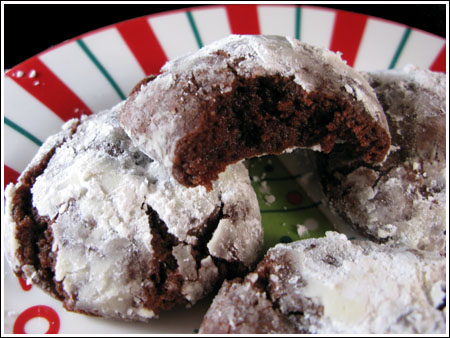 Notes: I thought the original version was a  too sweet so I tried it again with half unsweetened chocolate and half semi-sweet. I liked that version a better. I also liked it better with slightly more oil (6 tablespoons as opposed to 1/3 cup). Still don't love crinkle cookies.