After checking into our hotel, our first stop was a very old and beautiful coffee house called Gilli.  Fuzz had the hot chocolate.  She also liked the fact there was a carousel next door.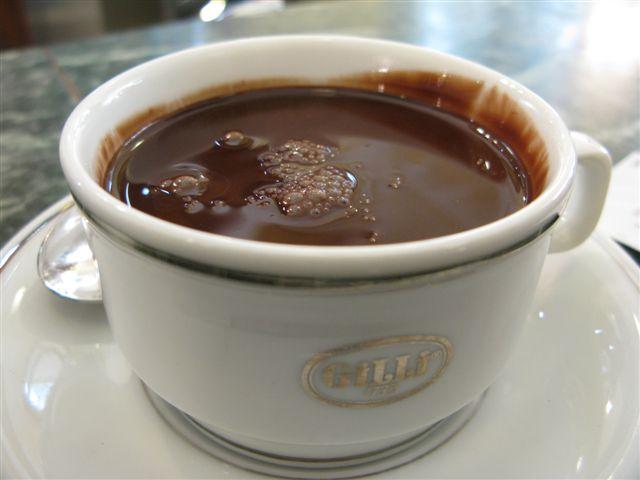 On the way back to the hotel, it started raining. Here's a photo before the shower.
After the rain and a short rest in the hotel, we walked to San Lorenzo for dinner at I Latini.  Fuzz said it was her favorite meal of the trip.  I didn't take photos :(.  Tables are so close to each other here that taking photos in restaurants is kind of awkward.
This morning we covered a lot of territory and climbed to the top of the Cupola of the Duomo.  The climb is steep and not for the faint of heart!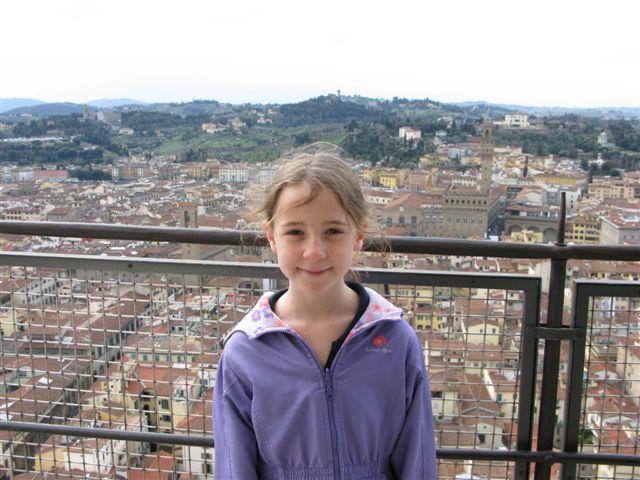 After the climb, we visited our good friends The Medici/Medicee (I've noticed it is spelled this way around here some places) in their chapel.  Fuzz is interested in the Medici and asking plenty of intelligent questions.  I hope this all comes in handy when she takes world and art history
 And speaking of art, the next stop was a gallery called the Uffizi where we saw many famous paintings.  I couldn't take photos of the art, but here's a photo of a nearby bridge called Ponte Vechhio.  If you like shopping for jewelry, that's the place to go.