We're spending the holiday with family in CT and let me tell you, getting from the New York airport to Fairfield County last night wasn't easy. See, traffic was a little backed up due to weather.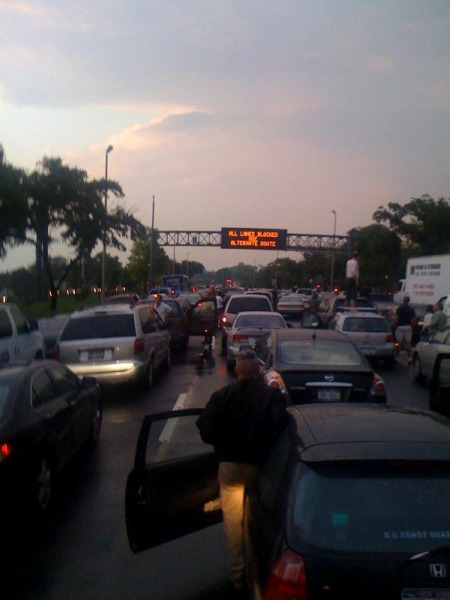 I don't want to re-hash the experience, but hats off to Tri-State Area drivers. I don't know how you do it.
Anyway, we made it safely to our first hotel and have spent a lovely day with the family. We even went to Stew Leonard's which was about as relaxing as that traffic from last night, but hey – it's a holiday and everyone here is grilling and enjoying the (finally) good weather.  Have a July 4!