This morning at Target, while on a mission to find caramels and a nightgown with pandas on it, I came across something even better. Jif Omega 3 is peanut butter with fish oil.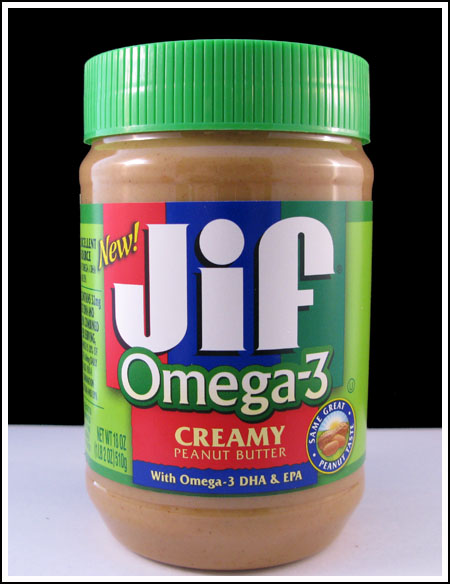 As a non-fish eater well aware of the benefits of DHA and EPA who has been told by doctors that fatty fish will help tone down the discomfort of a chronic eye problem, I am appreciative of any fish source other than capsules. The new Jif Omega 3 doesn't have as much EPA and DHA as you'd get in one fish oil capsule, but every little bit helps and since I eat peanut butter almost every day, this is a very good thing.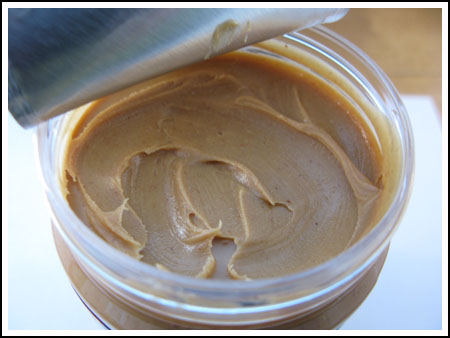 So how does it taste? It has the same smooth texture as Jif Natural, a light molasses flavor, and a strong not-too-sweet peanut flavor. The package has the logo of something called "Meg-3" which is made with anchovy and sardine oil and seems perfect for non fish eaters. I Googled up more info on it and Meg-3 has a web page.
So that's my good news for this morning. The bad news is, I couldn't find the panda nightgown. There were a bunch of skunk nightgowns on clearance and it made me wonder if  maybe by "pandas", the person who wanted the nightgown (Fuzz) meant "skunks" but that is highly unlikely.