Today's "Golden Eggs" recipe is from Gesine Bullock-Prado's book Confections of a Closet Master Baker. It's a yellow cake so light people might mistake it for a donut – especially if you use fresh nutmeg.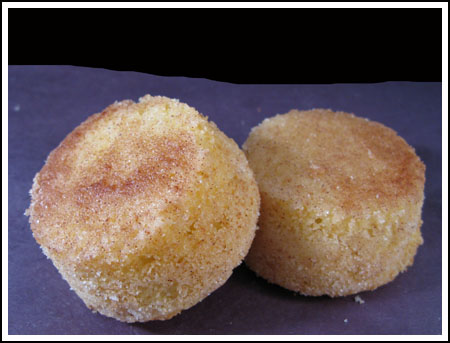 Gesine named these "Golden Eggs" because she bakes the batter in egg shaped molds, but if you don't have those, you can bake them in a muffin tin like the one above or in a mini Bundt like the one below.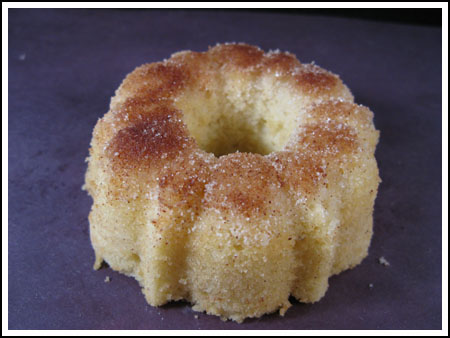 My personal preference was the batch made in the muffin tins.
Gesine has the recipe on her blog along with demo showing how to make the little cakes plus a few variations. She also reminds everyone that she uses a convection oven and follows a general rule of thumb – for a convection oven, use 325 and for a regular oven convert to 350. So even though the recipe on screen says 325, use 350.
FYI. If you use muffin tins, half a batch of batter should give you about 16 muffins. I filled the tins a little less than halfway full and the batter rose to the top.
Update: If you don't have time to watch the video or are interested in a similar but different recipe, this one, here's a recipe for Donut Muffins.