Yesterday I made the famous Compost Cookie using a recipe from the Regis & Kelly site. I didn't see the show, but readers alerted me to it since they know I like the cookies at Milk Bar.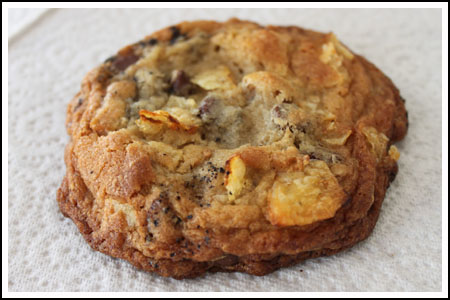 I thought the cookies were great yesterday, but chilling the dough for 24 hours makes them even better — mainly, thicker. This is such a good cookie and I'm so happy to be able to make these at home rather than fly thousands of miles to New York City.
Just for fun, I added a pinch of coffee grounds to one of the dough rounds. I liked the coffee grounds in Milk Bar's version, but in today's cookie they tasted kind of peppery and not in a good way.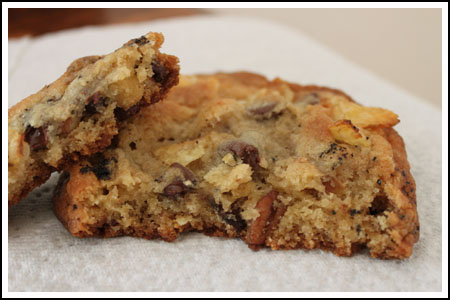 Another add-in I think would work well is Heath Bars. (Update — tried it, made cookies spread).
Update 2: Since I posted this year's ago, the recipe for the cookie has been published in the Milk Bar cookbook.