This is not "a word from our sponsor" and I'm not even getting any free yogurt out of it (darn!), but rather I found these at the grocery store and was really happy. As a sweets fanatic who happens to be health conscious, I'm always on the lookout for good low calorie/high protein sources to help balance out the sugar. Thanks to Nicole at Baking Bites, who turned me on to it last year, I've grown quite fond of Greek yogurt which has more than twice the protein of regular. I usually buy different brands because I like trying them all, and now Yoplait has one too.  These were on sale at H.E.B. grocery store for $1.00 a carton and each carton has 130 calories, 0 grams of fat and 13 grams protein.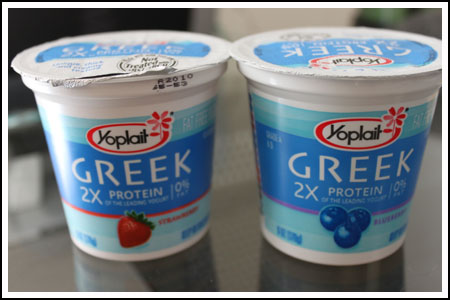 The Yoplait is pretty good. I bought strawberry and blueberry and tried the strawberry flavor yesterday. It doesn't have any jelly or chopped fruit in it, which makes it perfect for the addition of fresh (though I didn't have any at the time), It's not too sweet, has a smooth texture and is not so that kids wouldn't eat it. I think they'd like it better with fresh fruit, though. It would be great in smoothies.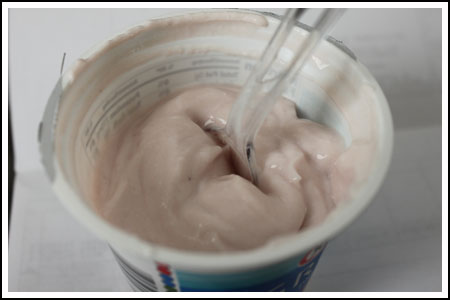 Anyhow, I thought I'd tell you about it. Sorry if this sounds like ad ad, though for a while I did see some Yoplait ads go by on one my banners. Maybe they'll run one for the Greek yogurt, but I couldn't find a reference to it on their website so maybe it's in a test market stage.  Also, I was looking around for other references to this on other blogs and someone said the Honey flavored Yoplait was incredible.