Congratulations to Nicole who will soon be the owner of a brand new digital kitchen scale and will never have to touch shortening, molasses, peanut butter, corn syrup  or marshmallow fluff again. And oh yes, her baked goods will be perfect!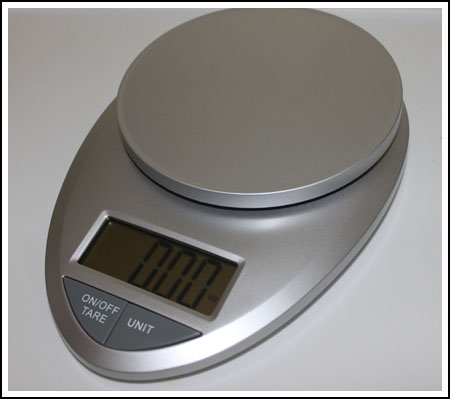 This was one of my favorite giveaways because I got to see just how many people were pro-scale. I read the comments and agree with you all. And I have plenty to say about those push/plunge measuring cups….but won't!.
I wish I could give everyone a scale and look forward to the day when all American baking books include weights.
Related posts: