Since I stole that first cookie from my grandmother's cookie jar, I've been a fan of Archway.  My grandmother's favorites were the Molasses, but back at our house my mom was partial to Windmills.  She kept her stash hidden, but I eventually found it and decided I liked Windmills too.  This week I shared some Windmills with Fuzz.  She said she enjoyed them, but still prefers Circus Animals.  Either way, we're a  family of Archway fans, so I'm  happy to tell you about Archway's new contest.
Archway found consumers were not only eating their cookies, but using them in desserts -crushed in pie crusts, sandwiched with ice cream and even baked into muffins.  To put some of these uses in the forefront, Archway has named their contest "Sweet Summer Treats" and is asking readers to submit their favorite sweet treats for a chance at winning a $250 Visa gift card.   
 It's a simple contest with no on-line voting or video-making.  Just come up with a recipe incorporating Archway cookies and submit it to Archway through their website.    Archway is publishing the recipes as they come, so you can see what other people are doing, but there will only be three winners – one in each category.  Categories are
Dessert with ice cream
Non-ice cream dessert
Non-dessert creation (such as but not limited to muffin, appetizer, non-alcoholic beverage, etc.)
— The same recipe can only be submitted into one category.
—Cookie or cookies used need not remain in the shape or form that it appears in the Archway® Cookie packaging. Cookies may be cut, crumbled, crushed, ground, etc. 
— Each recipe will be judge based on three criteria: appearance, taste and the creative use of Archway® Cookies in the recipe and a winner will be selected in the sole discretion of the judges.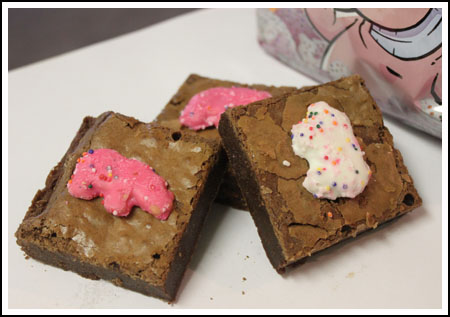 Related posts: