As of yesterday we are homeowners again, and here's some advice — if you have to close the day of the tax credit deadline, be prepared for anything. Yesterday was not the day you'd want to work at a title company, so I feel for all the closers (and realtors) out there. But things worked out and we have keys and a new start. Lizzie will be happy in the large yard, Todd has a workshop, and I have a bigger kitchen. See that island in the middle? That's Mr. stand mixer's new home. He's gone from the back of the bottom of my pantry to front and center.  The house came with KA appliances, so he's in good company.  I hope that oven is ready for a workout.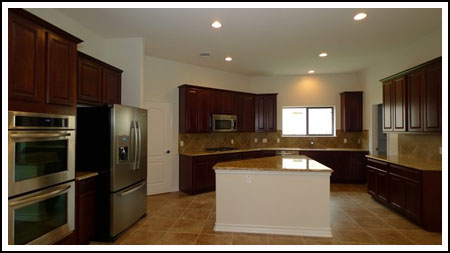 P.S. This kitchen still needs a coat of paint, so maybe I'll post an "after" picture.
P.P.S. Does anybody have a recommendation for washers and dryers?
Related posts: