This post is a follow-up to the one I wrote earlier about Top Chef Just Desserts.
****Spoiler Alert: Don't read if you don't want to know how the show ends.*****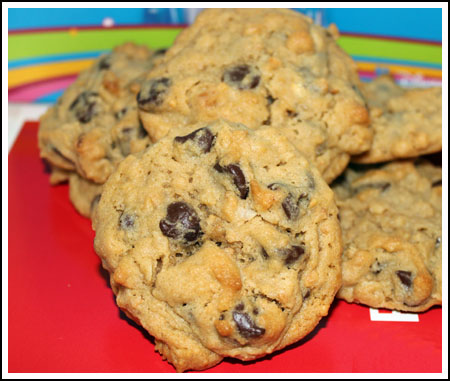 After I wrote it, I took Lizzie on a long walk and started thinking about the peanut butter cookie that got Heather eliminated. I'm sorry she got eliminated for that because she was right in that every bake sale should have a peanut butter cookie, but there are so many things she could have done to that cookie to make it worthy of Top Chef…or at least a bake sale.
Here are some cookies I think would have been better.
Obviously, adding chocolate chips and/or peanut butter candies would have helped. This recipe is pretty simple, but it makes a fantastic cookie. And while Erika's chocolate chunk cookies were quite impressive, I think these Outrageous Peanut Butter Cookies would have given them some competition.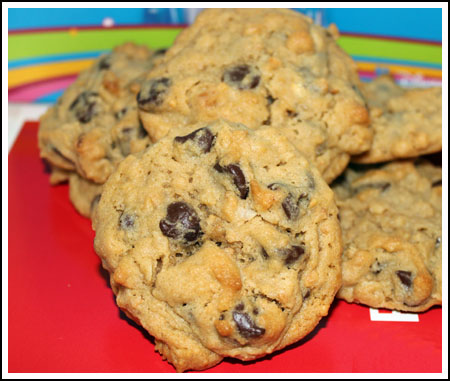 These Giant Peanut Butter Cup Cookies would have kept Heather in for sure. I get a lot of email from people who've made these for an event with good results. Did the contestants not have access to peanut butter candy?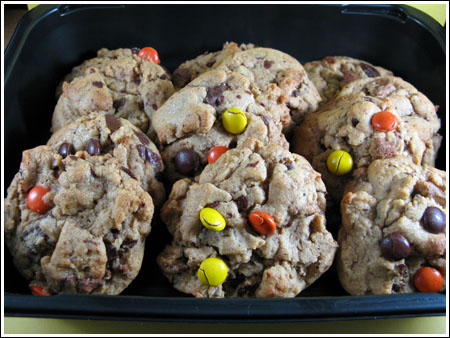 Even without candy, they could have made Million Dollar Peanut Butter Cookies. The original was made with refrigerated peanut butter cookie dough which was filled with a soft peanut butter mixture, but the recipe can easily be made from scratch as well. A dusting of cinnamon sugar takes these to the next level.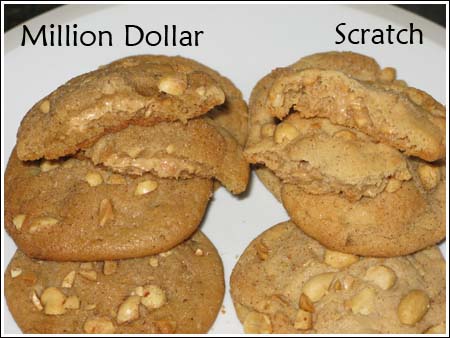 And then there's Ronna Farley's classic Choco-Peanut Butter Cups. These cookies are bake sale worthy with or without refrigerated peanut butter cookie dough, but I suppose just about any professional pastry chef could make a delicious scratch version. As a side note, I wouldn't mind a quick fire in which the chefs doctored up refrigerated cookie dough.
Okay, here's another thought. Monsters. I've made these for bake sales and they are always popular, plus the texture is interesting with oats, candy and chocolate. It's hard to mess up a Monster and recipes are everywhere. King Arthur's Monster Cookie recipe is worth memorizing. I need to update that photo, though.
And while I'm not sure these next three would have won for appearance, the flavor combos work.
Peanut Butter Chipotle Cookies
Peanut Butter Coconut Krispies
Peanut Butter and Candied Bacon
Or she could have just made bars.
The above list just scratches the surface of what could have been done with a peanut butter cookie. I wish there was a do-over.