Congratulations to Steph at Plain Chicken who will soon be eating a lot of Voskos yogurt.  As a follower of her blog, I can't wait to see how she uses it.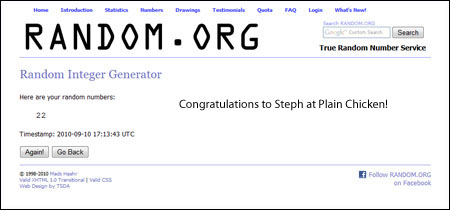 Also, thanks to Bakerella for turning me on to the Random Integer Generator.  Looks like Fuzz and her friends are out of a job picking numbers.
And finally, I loved reading your comments about things you enjoy which are part of a healthy lifestyle.  Lizzie says hello to all the fellow dog walkers out there!
Related posts: