If you'd like a chance to win a trip to Belgium, here's a contest for you. It's from Callebaut Chocolate,who just launched a nationwide search to find the best recipes for chocolate lovers. There are two parts to the contest — a recipe contest and a drawing. Details from Callebaut are below. Good luck!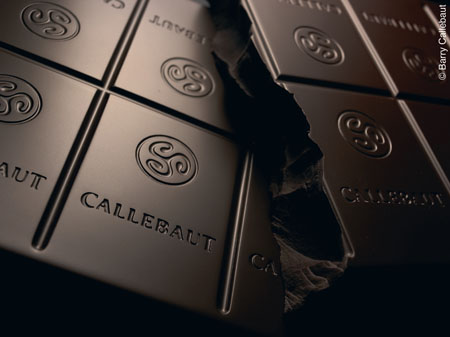 How to Enter the Recipe Contest:
The official entry form and the official contest rules are available between Nov. 1, 2010, and April 30, 2011, on the contest's web site at http://www.callebautrecipecontest.com/and the Callebaut Facebook Fan Site at www.facebook.com/CallebautChocolate.
Contestants will be required to submit:
• Name of the original recipe
• Detailed instructions and an ingredient list for making the recipe, which must incorporate Callebaut Chocolate or Callebaut Chocolate products
• Original digital photograph of the completed recipe
All entries will be judged on sensory appeal, creativity, presentation, and clarity of recipe. In addition to the grand prize, two second-place winners will receive $500 and a one-year supply of Callebaut chocolate valued at $400, and three third-place winners will receive $250 and a one-year supply of Callebaut chocolate.
The contest is open to legal residents of the United States, including the District of Columbia, who are 18 years or older as of Nov. 1, 2010.
There's also a voting component of the contest. Consumers who vote on the best recipes will get a chance to win a years supply of Callebaut.
How to Vote for Your Favorite Contest Entry and Enter to Win Free Callebaut Chocolate:
In addition to the recipe contest, consumers are invited to vote on their favorite contest entry by visiting www.CallebautRecipeContest.com. Each person who submits a vote for their favorite recipe between Nov. 1, 2010, and April 30, 2010, will be entered into a drawing for the chance to be one of 10 winners to receive a one-year supply of fine Callebaut Chocolate valued at approximately $400.
Winners of the recipe contest and the drawing will be announced on or around May 13, 2011. No purchase necessary to enter or win.
Related posts: