Thanksgiving is around the corner and you may have turkey and pumpkin pie on the brain, but if you're planning on hosting a holiday cookie exchange, it's time to start thinking about that too. Plus, you might even be able to get a little help from Hershey's!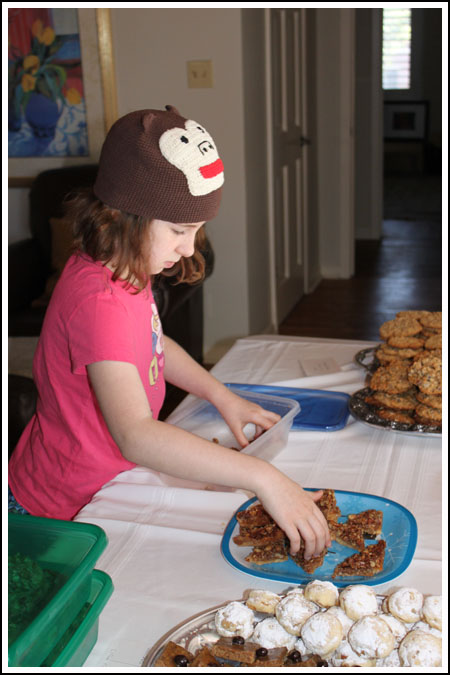 From now until November 15, the Hershey Company is offering all baking enthusiasts a sweet opportunity to host one of 1,000 Hershey's Cookie Exchange Parties. For your chance at receiving an event pack filled with all the necessary cookie exchange ingredients, visit the new Hersheyscookies.com and select "Apply to Host". After you've applied to host a Hershey filled cookie exchange, make sure to enter the Bake Share and Win™ promotion, which will reward one lucky grand prize winner with the ultimate baking gift – a kitchen makeover for themselves and for a friend. Not bad! I can think of a few people I'd like to share this one with.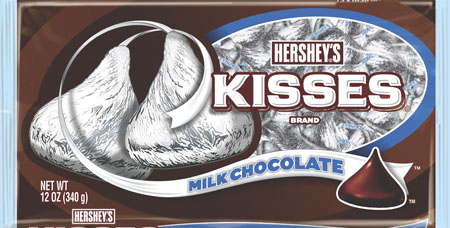 Good luck with the contest. Every so often I get an email from a reader who went to one of these contest sites via Cookie Madness and actually won. So take a shot — there's nothing to lose.   And you may even pick up a few new recipes, because along with hosting these two fun promotions, Hershey's created a community for sharing cookie recipes, photos and tips. I scanned Hershey's cookie exchange tips and they seemed pretty helpful. As for the recipes, that section is growing. They've got some tried and true Hershey's favorites plus a section of recipes submitted by readers.  Someone submitted this one called Chocolate Brownie Mounds which got my attention right away.
In the meantime, if you are trying to pick an interesting cookie exchange recipe, here's a link to an exchange (swap) I went to last year with some Austin Food Bloggers.  The cookies I found most visually appealing were the macaroons topped with long-stemmed cherries.  The long-stem was the key, and you can find those types of cherries at liquor stores.  Another one I liked was Chinese New Year Candy,  a 4 ingredient recipe that despite its simplicity, never fails to delight with a little parade of textures.  Oh, and the wine cookies!  Those were great too. 
So those are 3 cookies you might consider.  And if you want to stick with tradition and make Peanut Blossoms, maybe this post will help.  Last year I made 4 batches back to back and tried to pick the best peanut blossom recipe.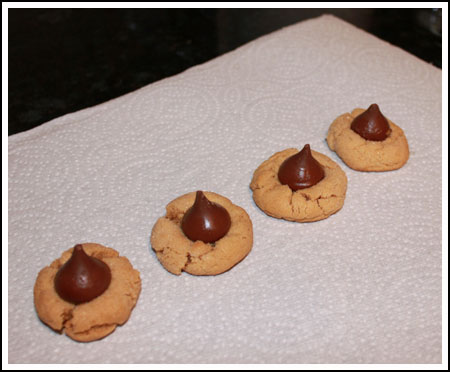 I could go on and on about what types of cookies would be good at a cookie exchange, but the fact is I go to these exchanges and am always surprised at impressed with what other people come up with.
Related posts: