I'm feeling deflated at the moment.  Christmas is over and in two days I'll be 40.
The good news is that life is going to be better because I have one of these dough mats.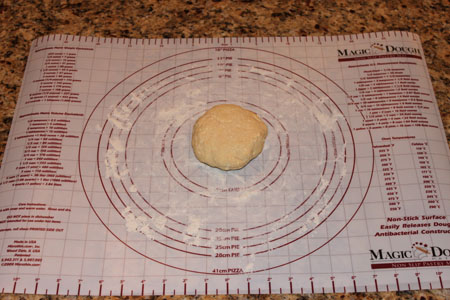 Looks like a good year for pie, but to finish out this year I used it for making rugelach dough.
Last year I tried two good rugelach recipes, Ina Garten's, which uses softened butter, and Dorie Greenspan's, which uses cold butter processed in the food processor. Of the two, I liked Dorie's the best because it was really flaky and less sweet (there's enough sugar in the filling so that the dough doesn't need extra sweetener). But Ina's was easier.
This year I tried King Arthur's Rugelach which is similar to Dorie's but uses sour cream in the dough. It was flakier than Ina's, not quite as flakey as Dorie's, but easier to work with and with a good flavor from sour cream.
In the past I've always used a combination of apricot preserves, pecans, currants and chopped up or "mini" chocolate chips, and that's what I used for yesterday's batch, but today I'm going to make a second batch of KA's using their filling.  After that I'm going shopping for a treadmill.  Sigh.