Fuzz's class had their Valentine's bash today and boy do they know how to throw a party.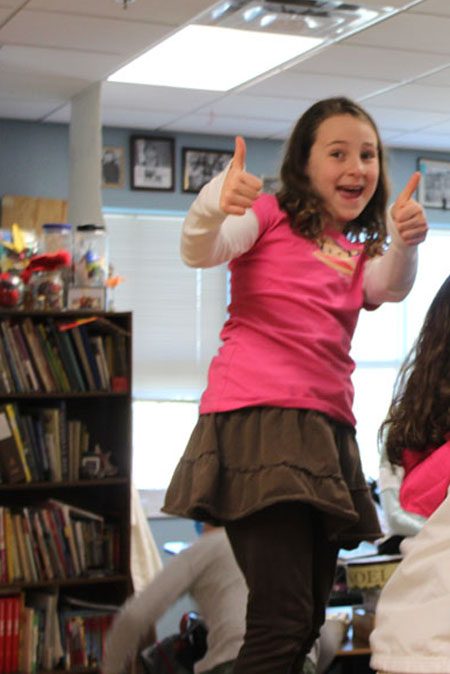 Along with eating healthy and unhealthy treats brought in my parents, they exchanged Valentines and played a game of Valentine's Day family feud. I haven't volunteered much this year, but was glad to be part of the action. Oh, and not just because I wanted to use my new Cupcake Courier. Really, not that.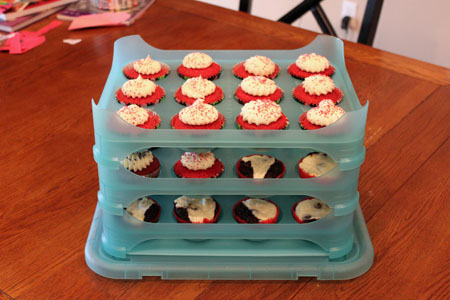 I saw this at Costco before the holidays and resisted the temptation to throw it in the basket since I wasn't sure I'd use it enough to justify the $17.50.
A few weeks later, after volunteering to bring cupcakes to the Valentine's Day party, I changed my tune and went to Costco specifically for the courier. Now I'm glad I did because a) I had a lot of fun filling it up with cupcakes and b) it's so sturdy I was able to carry 36 cupcakes in one hand and another box of junk in the other.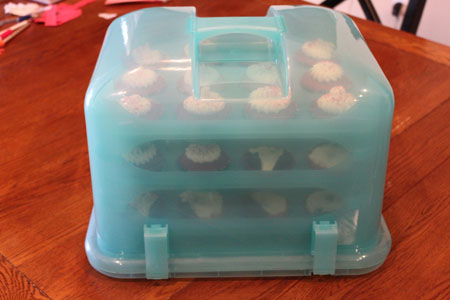 My only complaint about the product was they put a big sticker on the front and side and it took me a decade to scrape it all off. They should either sell these without the sticker or include a free bottle of Goo Gone.
If you live in Austin, Costco has the couriers set up by the front door. I'm not sure how long they'll be there, but if you don't find them at Costco, Amazon has them for about $35.00.
Owning one will make you want to bake cupcakes ALL THE TIME.
By the way, along with red velvet cupcakes I made these black bottom chocolate cheesecake cups.  I was in fourth grade when I first tried these, so it was fun introducing them to the kids.