To celebrate "Culture Day" at Fuzz's school, I spent the early part of the morning baking a variety of scones. Our culture was Welsh,  but our scones were British style rather than Welsh, which are flatter, round, and traditionally cooked on a baking stone or hot surface. I was going to take a plug-in griddle to school and let the kids make them, but in hindsight I'm glad I baked the scones ahead of time so that Fuzz's grandfather could spend more time pointing Wales out on the map and making them try to pronounce Llanfairpwllgwyngyllgogerychwyrndrobwllllantysiliogogogoch.
But back to the scones — we had three kinds.
The pumpkin scone recipe from Alice's Tea Cup.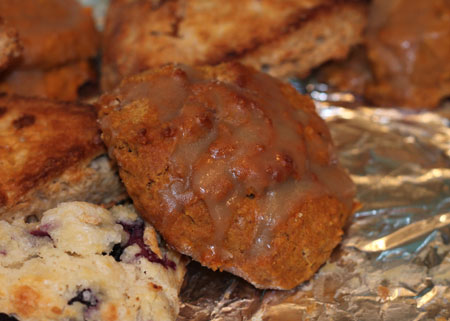 A blueberry variation of sour cream chocolate chip scones (swap out brown sugar for more granulated, add a teaspoon of lemon zest and use blueberries instead of chocolate chips).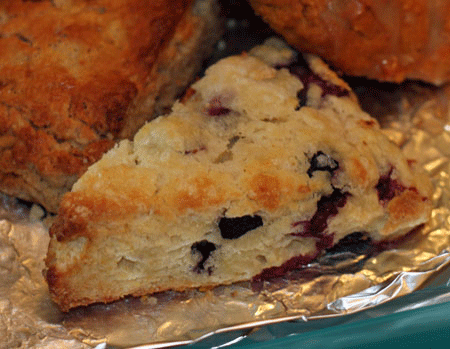 And my favorite recipe for cinnamon oat scones which I almost always make with Hershey's Cinnamon Chips.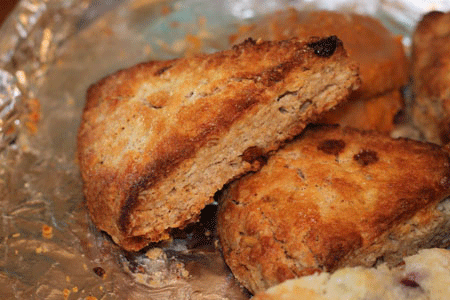 Of the three, the kids liked the pumpkin the most
And yes! We had bagpipes! I've seen more bagpipes this month than I usually see in a year, which is a very good thing.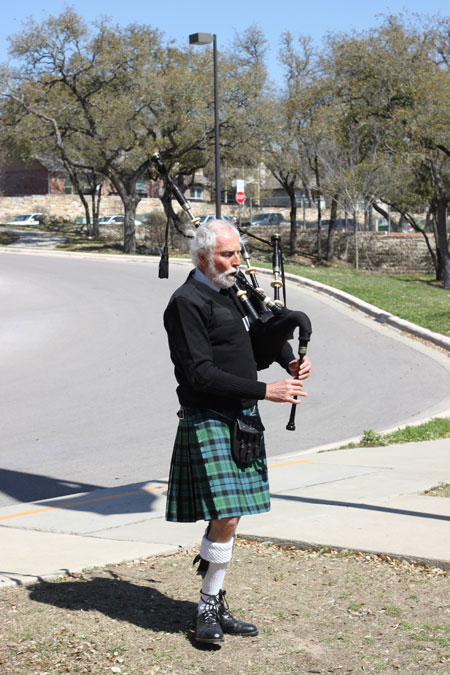 It was a fun morning and even better knowing that at the end of the day, Spring Break would begin.