Happy Mother's Day! I hope all the moms out there are celebrating.
My surprise was breakfast in bed.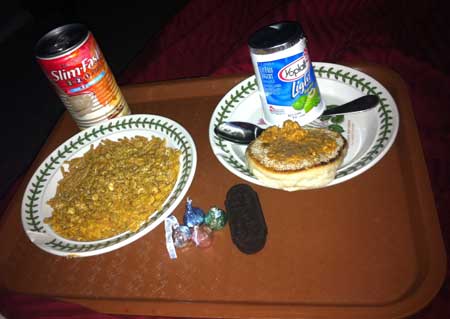 Thanks to Fuzz for the plate of dry Fiber One mixed with Product 19, a can of Slim Fast, some Yoplait, a microwaved English Muffin with crunchy peanut butter on top, 4 Hershey's Kisses and a Fudge Oreo.
Related posts: