My house is a mess right now. I have this fantasy of calling a maid service to come clean up it up,  but it's messy to the point where I need to clean up for the maid service. Given the situation, rather than bake today I'm going to share my five latest favorite chocolate chip cookie recipes with you (just in time for Chocolate Chip Cookie Day, which is tomorrow).
Chocolate Chip Brownie Cookies are the best of both worlds. This recipe is from two years ago — an oldie but a goody.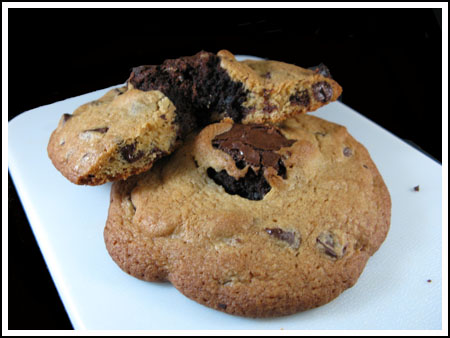 Joanne Chang's Flour Bakery Chocolate Chip Cookies recipe are so good.  I originally linked to a recipe in The Boston Globe, but not I use the one from her book.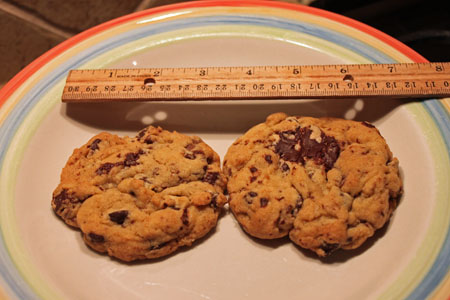 Tate's Bake Shop recipe Crispy Chocolate Chip Cookies — I've been baking small batches of these for myself as of late and had to put them on the list.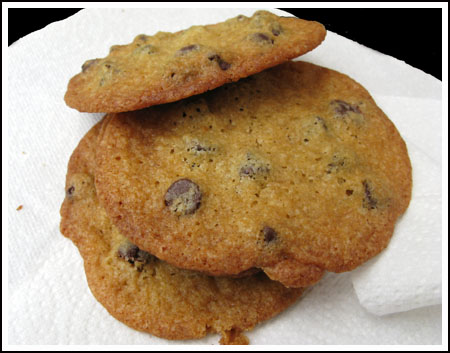 Pat's Chocolate Chip Cookie Bars are always a hit. This recipe makes a bunch.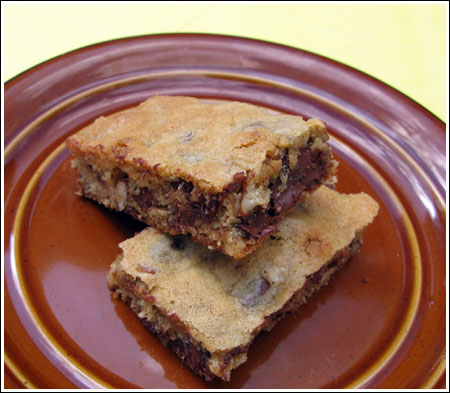 And last but not least, Cindy D's Crunchy Oatmeal Chocolate Chip Cookies. They're made with shortening, but in this recipe it's what gives the cookies their hearty, crunchy texture (that and the oats).  I doubt you'll miss the butter.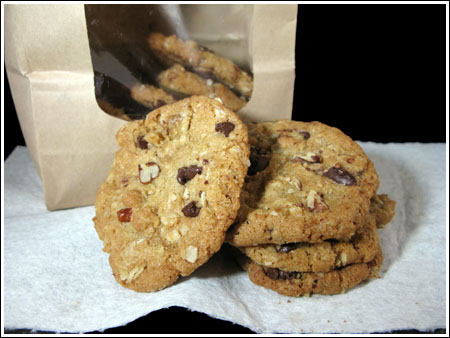 Related posts: