Ack! It just hit me that today was July 1 and that we have a long weekend. On top of that, our neighbors are throwing a holiday bash and expecting contributions. I'll probably take dessert, but like every Fourth of July, I can't decide what. Red, white and blue desserts just aren't my thing. Either I'm secretly un-patriotic or it's because they always involve food dye or red fruit roll-ups or decorating bags and crafty talent.  Probably the latter.
That being said, I've managed to hack out a few things. For instance, these confetti style cupcakes could easily be made with red, white and blue sprinkles or (again) the food dye.
Scratch Funfetti Cupcakes (just use red white and blue sprinkles)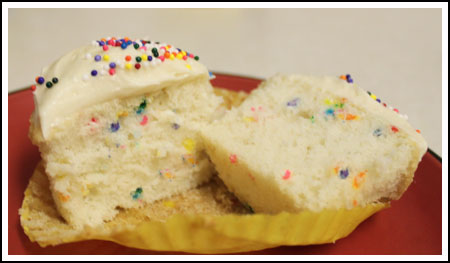 And then one year I made these cool Red White and Blue Ice Pops. The kids liked them.
And there was this Red White and Blue Meringue Berry Dessert, though it's not necessarily something you'd carry over to the neighbor's backyard.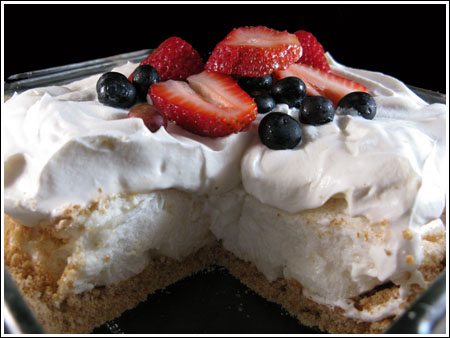 You could carry over a batch of these Red White and Blueberry Cookies, which are very tasty, but likely to get overshadowed by somebody's darn flag cake.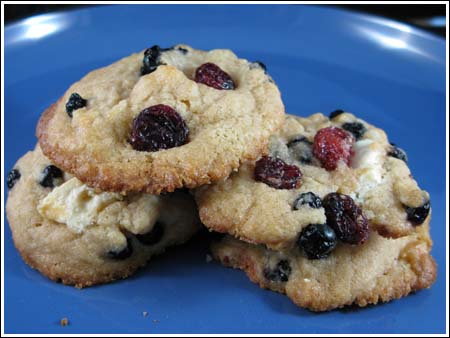 In which case you might prefer to make Red Velvet Cake, which won't get overshadowed by anything. Everyone loves it, though it's not necessarily patriotic without a layer of blue velvet or at least some sprinkles.  Hmmm, sprinkles would look good on this cake, don't you think?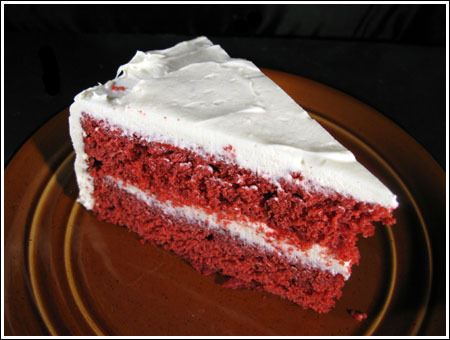 So that's my skimpy July 4 round-up. I need to come up with something better, so if you have any suggestions, let me know.