Alaska Cruise Review
We're back from what was supposed to be a long weekend in Seattle. And while it was a Seattle vacation, the real purpose for going there was to eat doughnuts at Top Pot.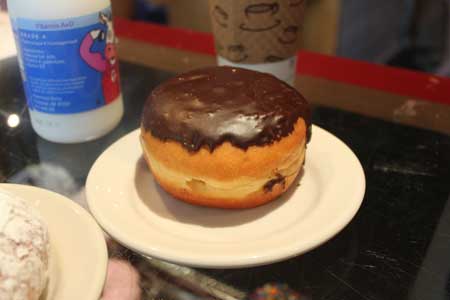 Just kidding, but I had to include the doughnut photo somehow and we did go to Top Pot. The real purpose of our trip was to board a Holland America ship and take an Alaskan cruise. It was definitely one of the best trips of our life, and even a little more fun since we managed to keep the whole thing a surprise for Fuzz. On our last morning in Seattle, we told her we were switching hotels, when in actuality the second "hotel" was to be the Oosterdam. Fuzz didn't realize what was happening until we were at the port getting out of the cab.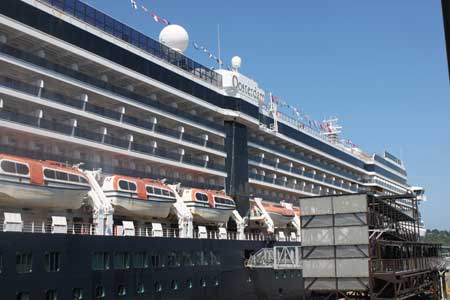 The next seven days are a blur of activities, food, trivia games (probably our favorite thing to do on the ship), whale watching, sled dogging and walking around in various ports. If you want any information on Alaska cruises, shoot me an email or just leave me a comment. I did a lot of research prior to this trip and am always happy to share information or answer any questions. Since there are so many things to write about and I want to get back to baking (if I remember how), I'll answer any questions here and then try to post a more detailed report some time later this week.
If you're planning an Alaska cruise, at some point you might find yourself dealing with the question "Tracy Arm vs. Glacier Bay". One reason we chose Holland America is that their ships are allowed in Glacier Bay. This is the view from our balcony.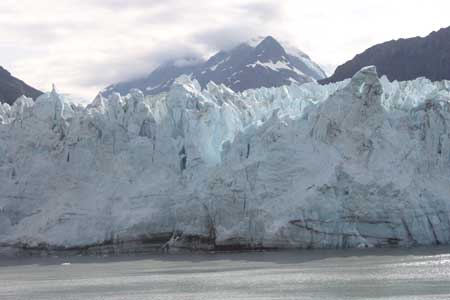 Another reason we chose Alaska was that I'd always wanted to go on a whale watching trip. We booked one with a tour company Alaska Galore out of Juneau. Our guide was excellent and we did get an up close view of plenty of whales. We also saw lots of whales from the cruise ship, which was really exciting. Every time we'd sit down for a meal, we'd look out at the ocean and try to spot whales. At one point, some dolphins came along and played near the ship.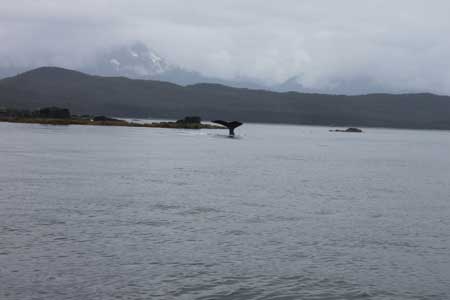 Another highlight was visiting the sled dogs at Sled Dog Discovery and Musher Camp in Juneau. Unlike the whale watch, which we booked privately through Alaska Galore, we booked this one right on the ship through Holland America.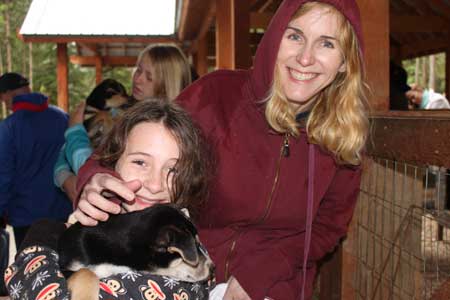 The Raptor Center in Sitka which rehabilitates bald eagles and other raptors, was also very interesting.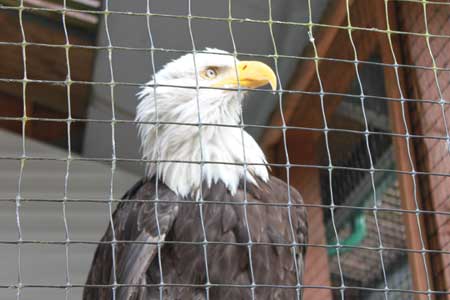 Wow, there's just so much more to cover. We loved Seattle, had fun meeting Cake Spy and Ellie Matthews, eating pizza with some other friends at Belltown Pizza, taking the Pike Place Market Ghost tour, eating at Pike  Brewery, checking out the Experience Music project, spending a day at the Pacific Science Center and taking in the view from the Space Needle.  And we only scratched the surface!