Yo, yo, yo! Duncan Hines heard about my mad cake ball making skillz and sent over an invitation to attend some Emmy events.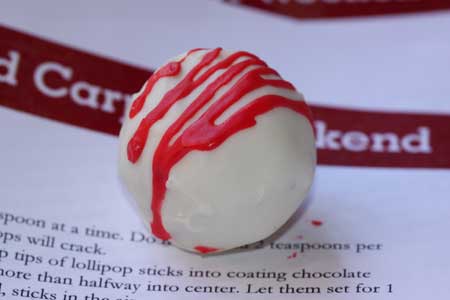 (Pause)
I know, right?  Like someone calls about going to the Emmy Awards every day???
If you can't tell, I'm pretty excited.   It will be an inside look at how Duncan Hines operates as the official dessert sponsor of the Emmy Awards, plus a chance to share it all with you!  Photos are encouraged and I'm going to post as many pictures as possible even if it means staying up all night in the hotel room fiddling with my equipment.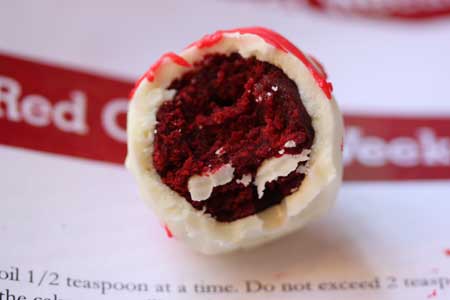 So keep in touch!  Follow @Cookie_Madness on Twitter and look for the hash tag #Duncanhines.
P.S.  If you're wondering what's in that cake ball, here's the recipe:  Raspberry Red Velvet Truffle Pops.  I didn't bother with the stick.
Related posts: