Years ago I picked up a book that changed my perspective on food memoirs. Toast, by British food celebrity Nigel Slater, was so honest and poignant that I began to seek out other books of the genre hoping they'd be as well written and in some cases, as darkly comic. Sure, Toast falls under the category of "foodie memoir", but in my opinion it transcends that as the food basically symbolizes other elements. When I heard they'd made the book into a movie, I waited anxiously for it to make its US debut. Now it has, and Todd, Fuzz and I thoroughly enjoyed our screening.  (Updated to say the DVD is coming out mid-January!)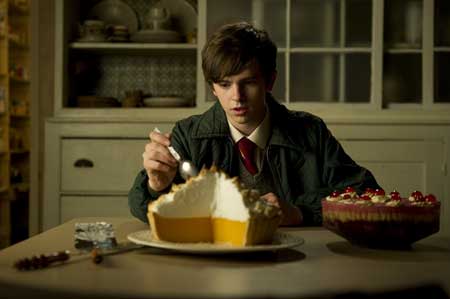 Toast stars Freddie Highmore (Charlie and the Chocolate Factory), Oscar Kennedy, Ken Stott and Helena Bonham Carter. Following the book's format,  Nigel tells the story through a series of moments involving food. First, we meet Nigel's mother, a loving and caring mother with absolutely no interest in food or cooking. In contrast, Nigel is a boy who reads cookbooks under the covers at night and longs to try all the interesting foods he sees at the local grocer.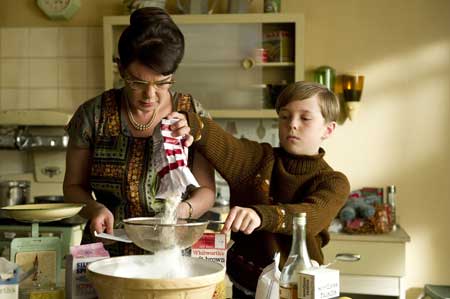 Despite the disparity in their interests, Nigel's motherly love is apparent and you can't help but feel sorry for little Nigel when his life changes for the worse and in walks Mrs. Potter, who tries to win Nigel's father over with her phenomenal cooking skills and presumable other talents.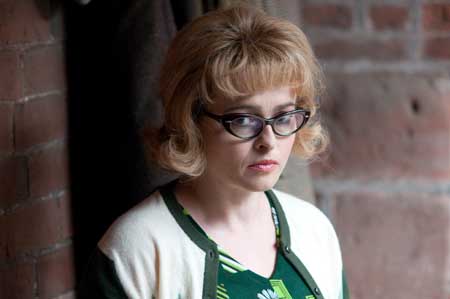 Without giving away details, I'll just say the comparisons to Billy Elliott "with food instead of dancing" are pretty accurate and that this is not exactly a lighthearted romp."    I'd recommend it for preteens and up. Fuzz liked it quite a bit and by the end was asking if we could bake something, which was interesting given the dark nature of the movie.  Maybe she caught on to the fact that food represented power?  At any rate, she wanted to go bake cookies the next day, which is why she made the chocolate chip cookies.  Now we need to make lemon meringue pie.  You won't be able to watch this movie without wanting lemon meringue pie.
Related posts: