Will 2012 be the year for layer cakes? I don't know, but I'd happily embrace that trend if it were to catch on. So let's hope for a year of exciting and/or really good cake recipes. Until then, here's a round-up of my current favorites.
This Chocolate Cake with Raspberry Filling and Sour Cream Frosting was fun to put together and a big hit with the family. The frosting is a little unusual, and very good!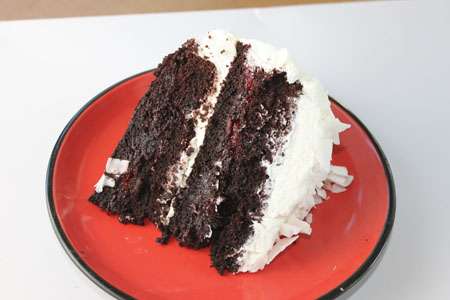 Perfect yellow cake takes more attention to detail, so a lot of people just turn to cake mix, including the people at Bon Appetit, who did a taste test of favorite box cake mixes. The taste test was helpful, but by no means should you give up on making a perfect scratch yellow cake if you haven't done so already. If your goal is to master a truly light, tight-crumbed, soft yellow cake, 2012 is the year to try Shirley Corriher's Yellow Cake or CI's Yellow Cake.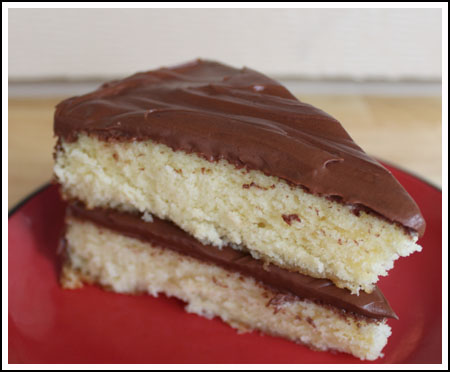 If you like the idea of a homemade strawberry cake, here's a beautiful pink, scratch Strawberry Layer Cake.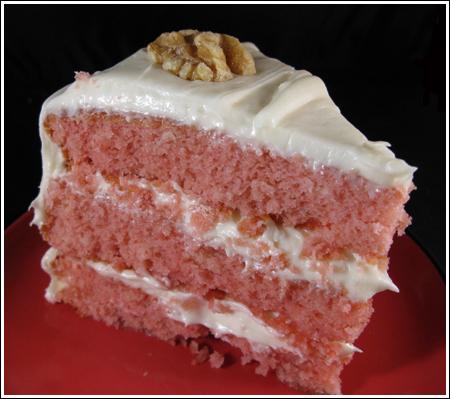 But if you'll take red over pink, Red Velvet Cake is the way to go. This is our family's current favorite.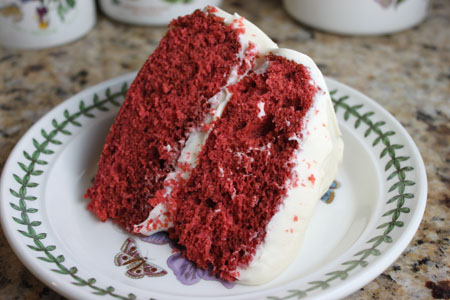 And then there's Italian Cream Cake — easy to forget about, but always a crowd pleaser.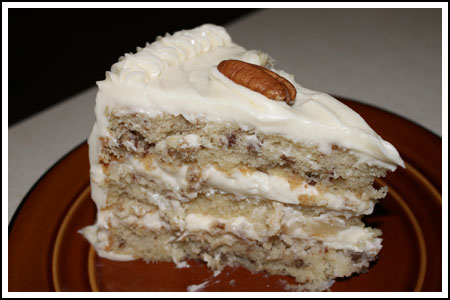 Hummingbird Cakee, which is a combination of banana and pineapple, always goes over well. This is the recipe I like.
But if you'd prefer coconut cake, try Pineapple Coconut Layer Cake. The seven minute icing makes it special.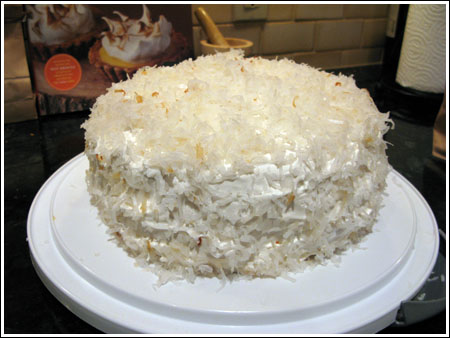 People around here really like this German Chocolate Cake, which I make with two 8 inch layers.  It's small, so it's more suited for the family then a big party.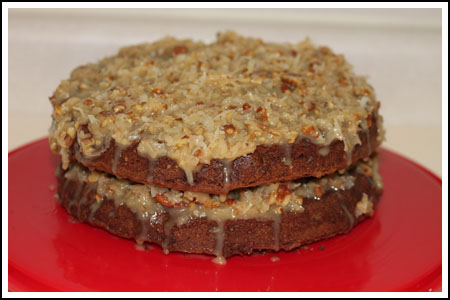 And when it comes to carrot cake, this Carrot Layer Cake is pretty reliable. I'm still trying to find a recipe similar to the one served at Gibson's in Chicago, with lots of dark brown sugar and a crumbly texture, but this one is traditional and very good.
Here's a fun one for the holidays —
Eggnog Layer Cake from an old Baking with Julia Waldbaum booklet.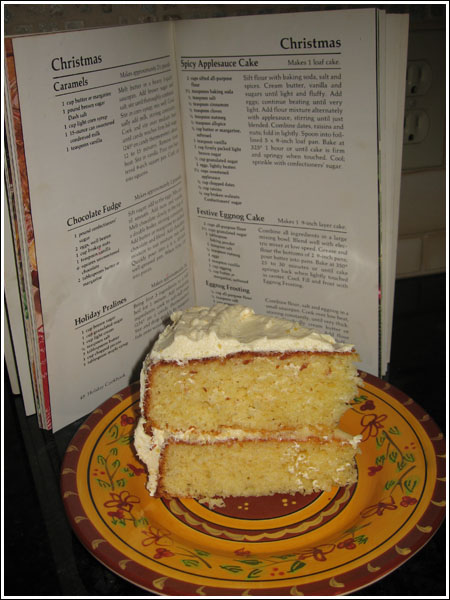 And this Irish Cream Chocolate Layer Cake is also pretty festive.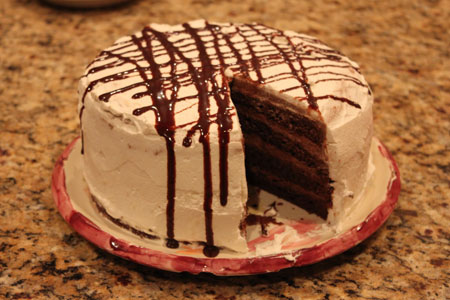 But if you are looking for something more summer-y, this Key Lime Layer Cake might be better.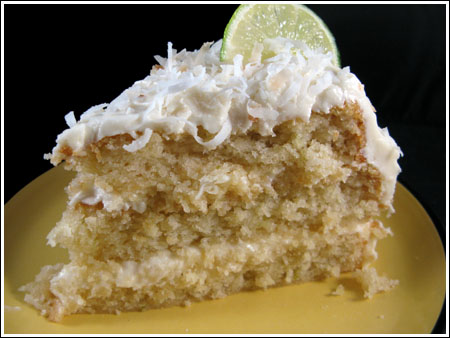 Those are my top layer cakes for now, but I'm hoping to add to the list this year.
For chocolate cake, here are some other favorites.